Here are the following challenges that inspired me to create this layout:
UYSC by Yannie - To use Stickers & Chipboards.
The Color Room Palette #3 - To use the colour combination on your layout.



Here's my take on the challenges. I used both the sketch and the colour combination on my no-photo layout.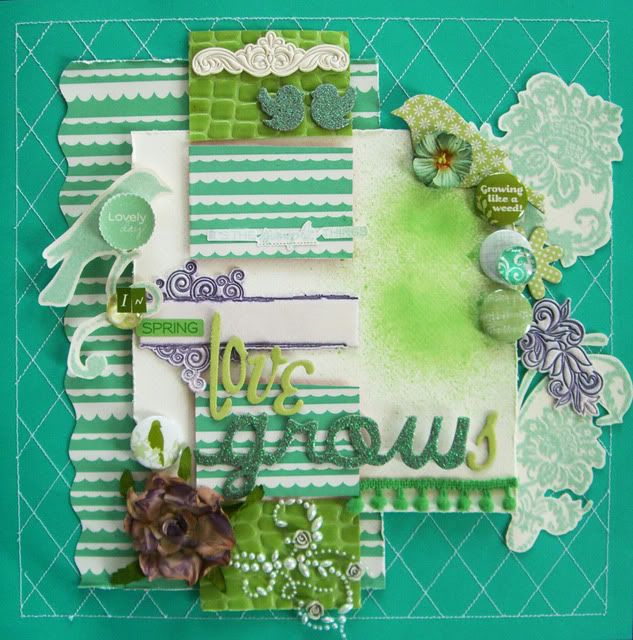 Love the soothing colours.. Have you checked out the stitched cardstocks at Laines? I love them! Did some misting on the Prima flower and white cardstock...


I also used Pink Paislee Artisan Elements on the layout, added mist onto them and love how the colour seeps into the debossed areas!