Here's a layout I did for the following Challenges:
Artz de Scrap's May Challenge: To alter a Photo and use it on a layout.
Ed's Sketch - May: To use Bird or Bird Cages stamp on your layout.

I decided to create a bright and cheerful page about my little cousin... This photo of her was taken when she was much younger. So cute!

I stamped the bird cage on a circle chipboard and inked the edges...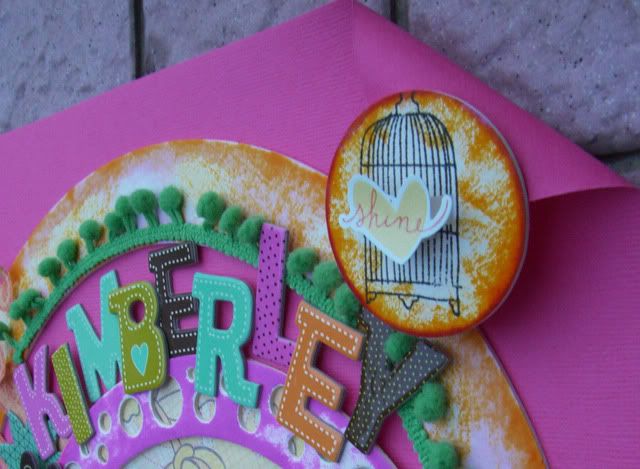 Layered some chipboards on the page...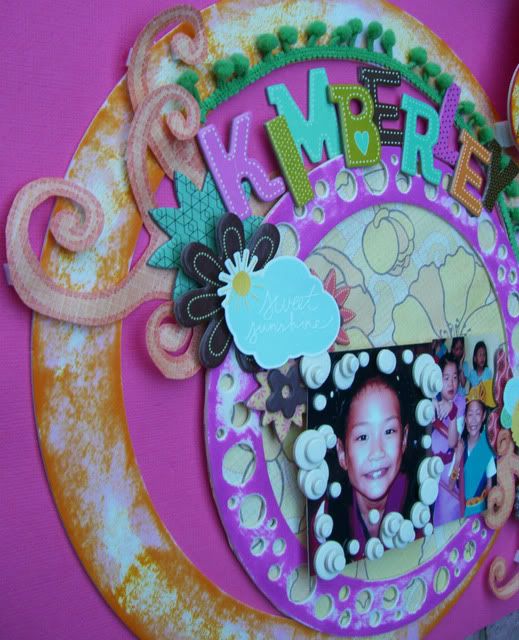 Altered the photo using the circle chipboards that were punched out from the large circle chipboard. Did some layering of the circles. Love how it turned out though I kept it white without any painting, inking or misting! the circles just make the photo stand out!
I had fun creating this page with all the colours!