There are so many mini monsters that are for sale at Papermarket . I just had to get my hands on these cute pencils! Instead of buying them to use, I decided to create an album featuring these mini monsters!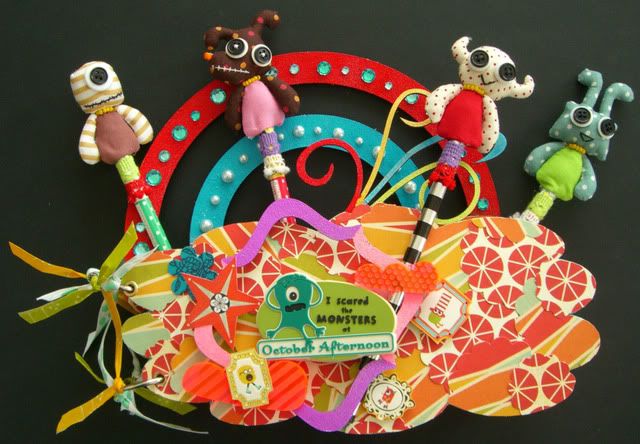 I added a badge i got quite some time ago onto the cover. The background of the cover is made up of punched out scallops from PPs and assembled together to create a colourful background.


I digged out my monsters' and clouds' stash from Sassafras and Buzz & Bloom for this album...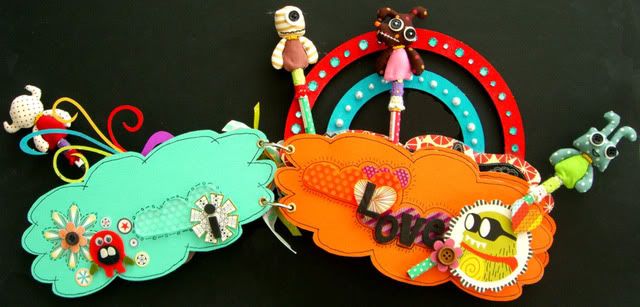 Also added some doodling on the pages...


Added some cute little monster cut-outs!! hehe!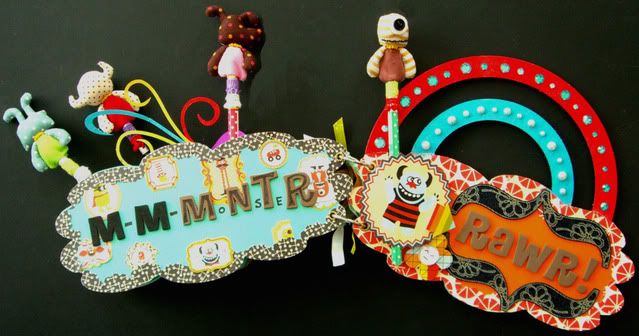 Added Prima blings to the embossed Magistical Memories Over The Rainbow Book chipboard...


So after seeing my album are you tempted to check them out? =)