Here's a layout I did for UYSC by June . The challenge is to use 3 stamped images, 2 ribbons / twine and 1 flower. These Mini Monsters from Papermarket are so cute that I couldn't resist getting them...:P Here's just 1 of the mini monsters that came as a handphone keychain.


I added 2 different twine on the chipboard and stamped heart image. Below the chipboard are borders which I layered to highlight the title.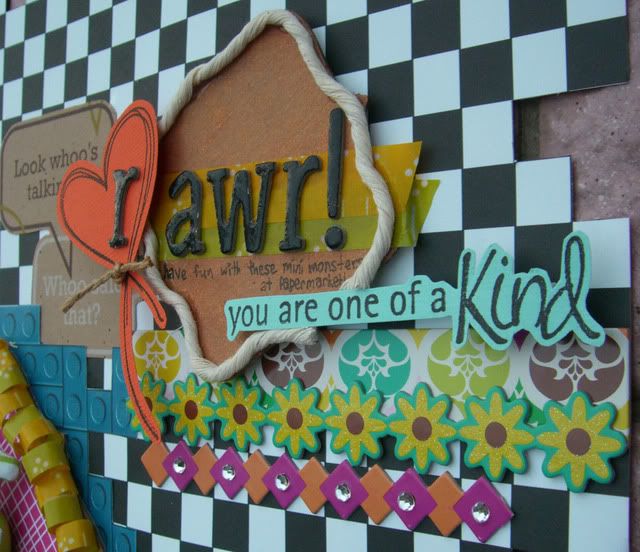 I embellished a Magistical Memories Fancy Frame chipboard with masking tape where I made them into loops to form a border. Added a stamped swirl on cardstock.


I cut the edges of the American Crafts background PP to form a fun background.
Hope to display this layout at Papermarket! =)