Here's a page for a friend that was inspired by the following challenges:
Ed's Weekend Challenge at Laines - 6x12: To create a 6x12 layout.
Magistical Memories November / December Mask Challenge: To make a project that shows off your masking creativity. To include at least 1 chipboard on the layout.
Groovie Covers for November: To use cover as inspiration.


I was inspired by the circles so I did some masking and embossing to create the circles..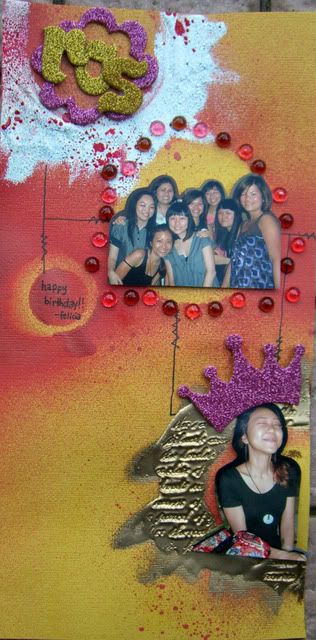 I used the technique Sharon from Laines showed recently using embossing powder.. added some maya mist over it. The lines were drawn to mimic that in the cover.


The gold embossing powder was stamped with text while it was still melted.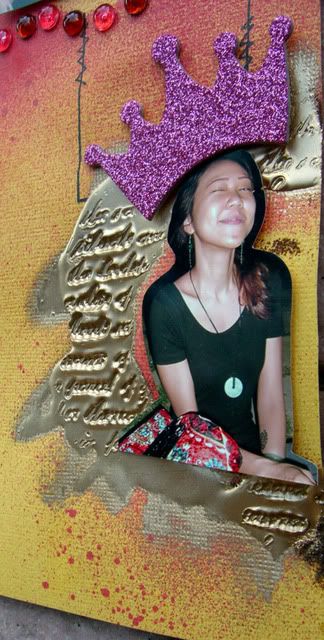 Added the cardboard frame behind the layout to make it stand. =)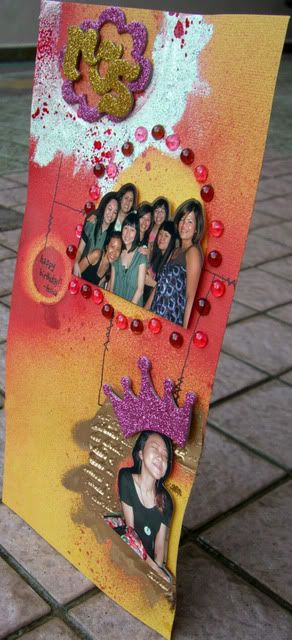 I'm so happy I won the Groovie Covers Challenge with this layout! =)