Here's MWL Anne-Marie's Color Challenge.


I did a layout for a friend who just got married. These colours suit the happy occasion perfectly!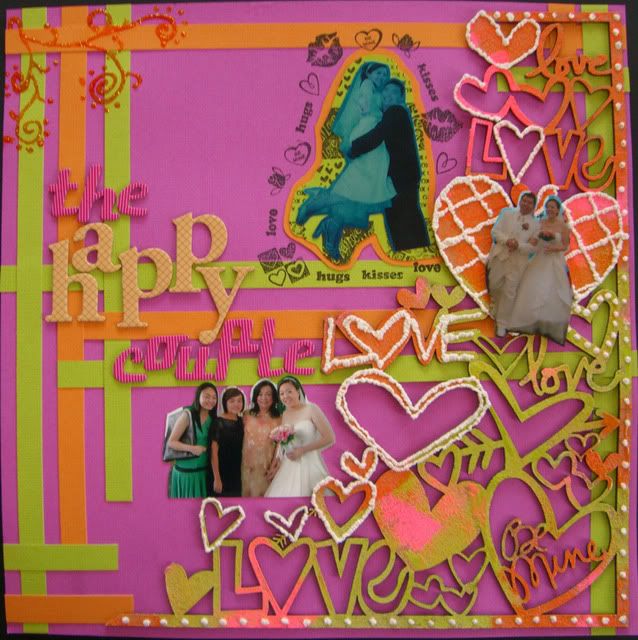 Did some stamping on cardstock as a matt for the photo and stamping around the photo as a border. Added the 3 colours of embossing powder to the chipboard and highlighted some parts of the chipboard with puffy paint.


Doodled the swirl with stickles...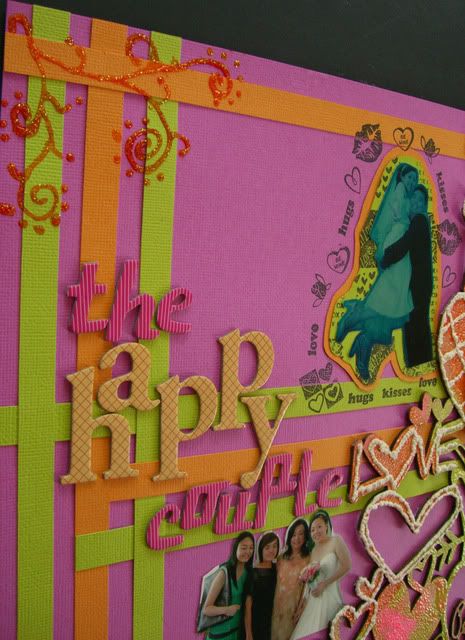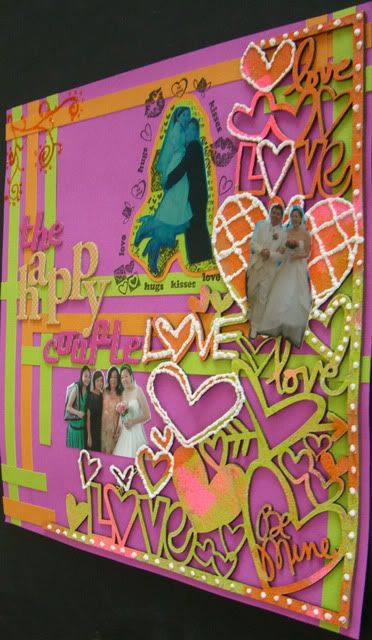 Here's how I gave it to her, in a 12x12 Pageframe so she can hang it up.
At the moment, she put it on her study table. Everyone who went into the room saw it and picked it up to have a closer look. hehe! :)