Just a little something I made for Shyra when she was here.. I used puffy paint, glimmer mist and stamping on the front.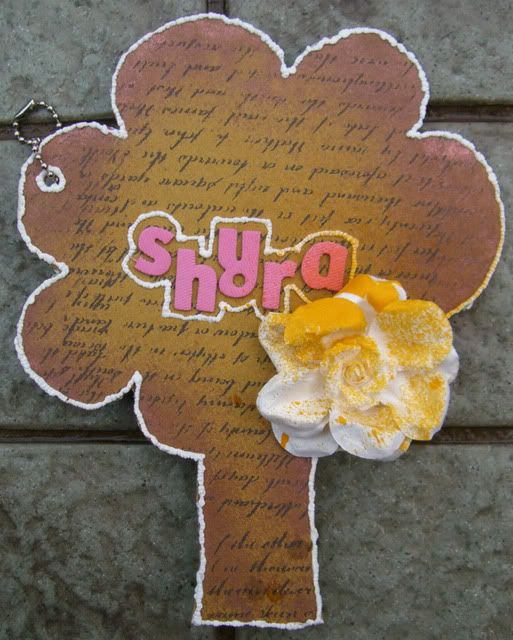 Added some maya mist to the flower too..


The back was embellished with masking tape which i stuck down layer by layer.


It was tedious, but i love the colours...