Here's what I did for UYSC by June . The challenge is to use up our old brads and eyelets on our layouts. I started by inking the background cardstock...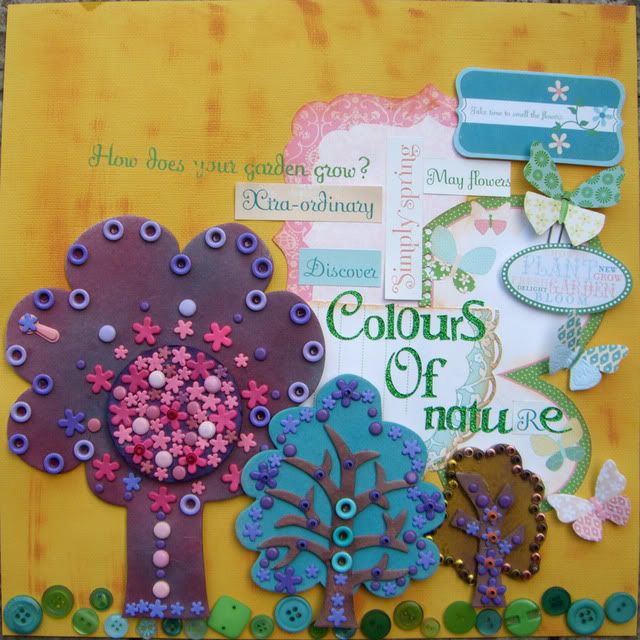 I decided to embellish these chipboard trees with as many eyelets and brads as possible.. The chipboards were first sprayed with glimmer mist...


Here are the close-ups...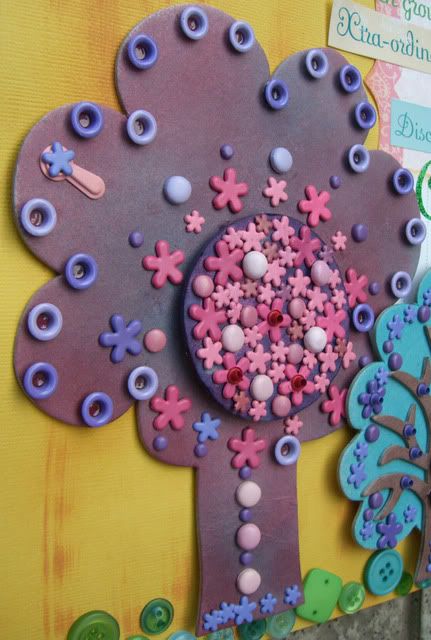 Using up some of my Making Memories nature stash on the layout.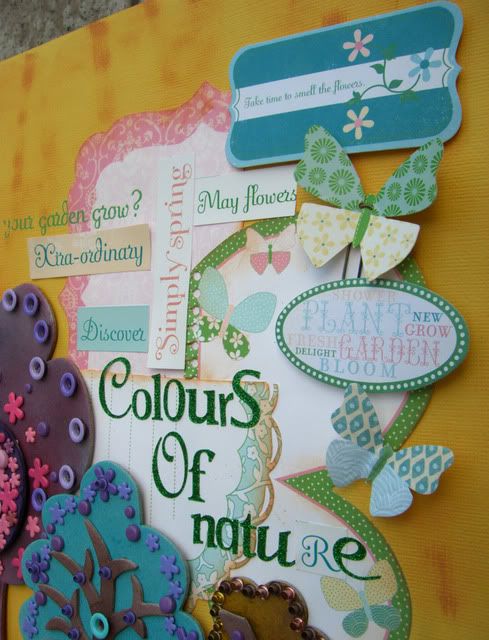 It took quite a while to punch all these brads through the chipboard, but i love the effect and texture created! =)