Here's a photo album I created from scratch as a gift to my uncle...
I decided to make one filled with memories of my grandpa, grandma and my uncle...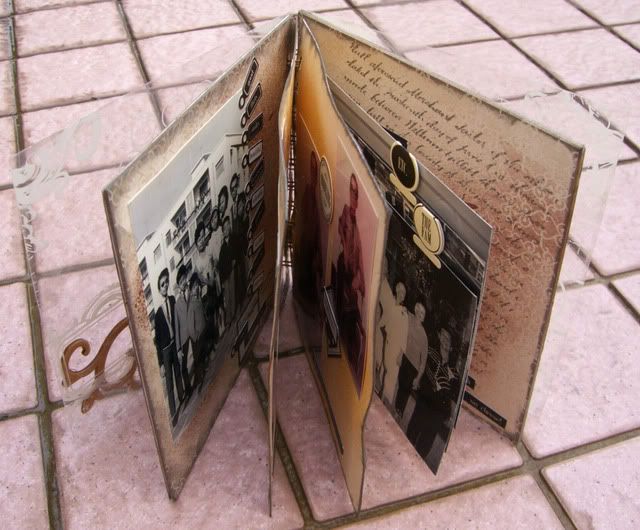 The individual pages were made out of cream coloured PPs which i glimmer mist and stamped... The glimmer mist revealed the texture on the PPs! Love them all...
The pages were kept simple and embellished with stickers, keeping the photos as the main focus.
Message for my uncle... I used 7gs stickers to create spaces for my message.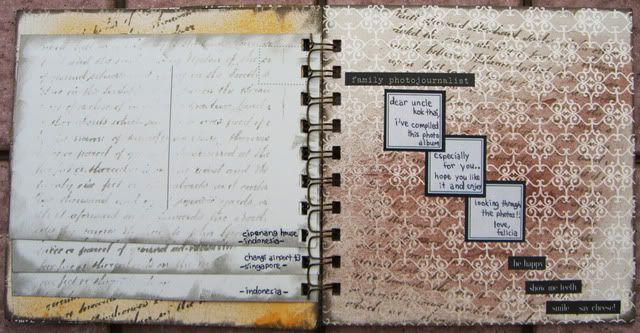 The back cover was also stamped with text to create texture..
When I posted it up, many said they are tempted to get a Zutter to create their own projects! hehe! I'm happy they love what I did here..:)