Here's what I did for HappyScraps Stash Inspired Challenge 4. The challenge is to use boyish / masculine stash on your layout! :)


They are so fun to use! And i love the bright colours they are in.. I combined my robots stash and monsters stash together on my layout.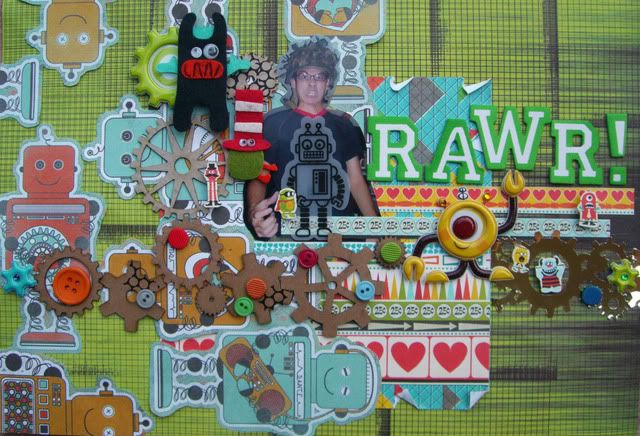 Love those gears, I left them raw but added colours by applying rub-ons, brads and buttons.


Also added cut-outs of this monsters on my page...


Bought this gold gear tape just before I started this layout! I just knew it'll go well together with all of my other stash. Oh yes, can you spot the tiny monsters i cut out? :)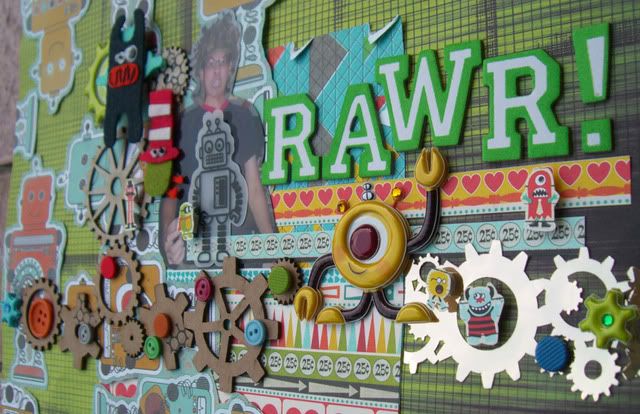 Gonna submit this to Ed's Sunday Challenge @ Laine's http://laines.typepad.com/laines_blog/2009/09/eds-sunday-challenge.html because I used 9 things on my layout. Photo, PPs, Chipboards, Brads, Buttons, Stickers, sheer, tape, rub-ons. Woohoo! :)