Since Halloween is coming, we at Papierhouse came up with a challenge for October to use the colours Orange, Purple and Black on your layout. Here's what I did, I used my Halloween stash to create this layout.


The Magistical Memories Caught in a Web chipboard was embossed with 2 purple embossing powders.


Stickles were added to the title and embellishments..


Added 2 cute little monsters to complete the page, hehe! :)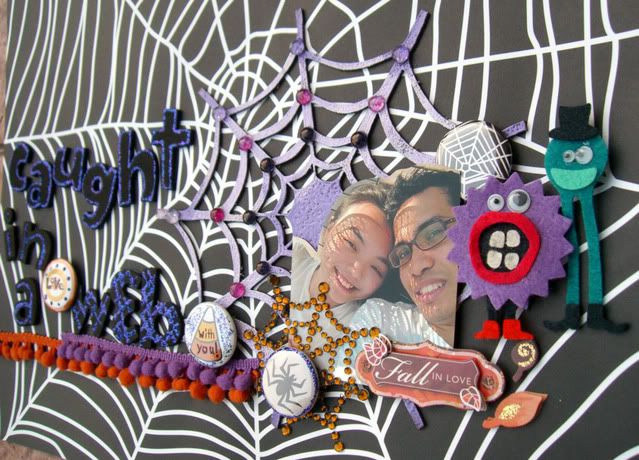 American Crafts supplies used:
Halloween Frightening PP (#34796)
Eggnog Foam Thickers - Black (#42746)
Flair Halloween - Spooky Adhesive Badges (#70028)
Flair Halloween - Eeek! Adhesive Badges (#70029)
Flair Halloween - Boo! Adhesive Badges (#70030)