Here's the July 27th Ad for the
Ad This Challenge
. The twist is all about the title. Using a combo of fonts, stamps and embellishments to make up your title and let the title tell the story of your photos.
Here's my take.. I love how the title is the main focus on the ad. I was inspired by the fonts in the ad and how the different elements form a composition... I tried re-creating it on my layout.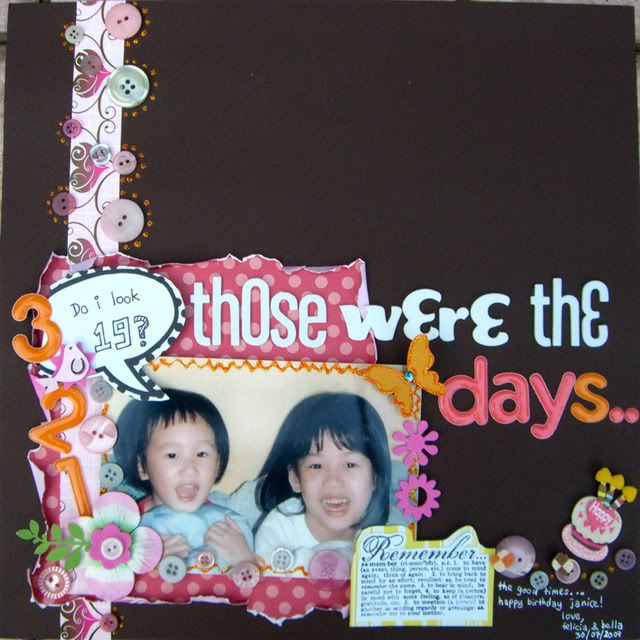 Using various fonts to form the title...
Also used some Papierhouse stash i received to frame the photo...