Here's a card I did for Papierhouse August Challenge... The challenge is to have a birthday theme and use numbers on the card...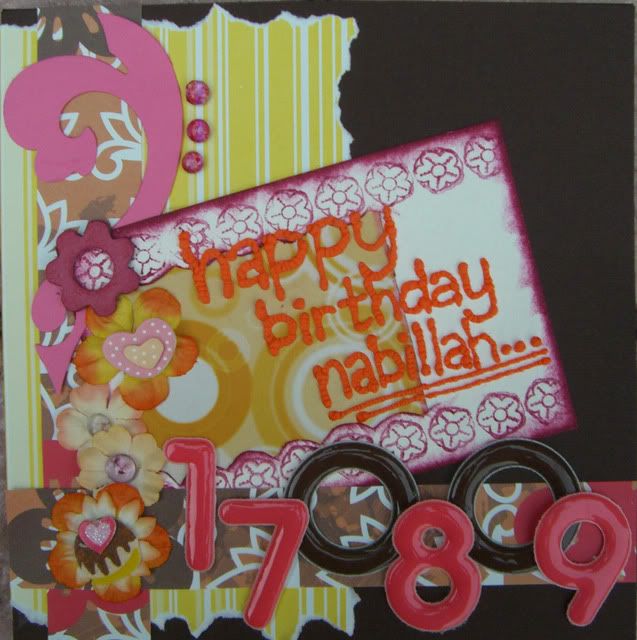 I used some Papierhouse products I received for this card...
The white cardstock was inked and stamped using the Racial Harmony clear stamp... I also re-used the packaging for the ribbons in the Racial Harmony kit. It's the piece on the white cardstock with circles printed on it.
Love how colourful the card turned out! :)