Here's what I did for MWL's DT call in July 2009. We had to use Sizzix die-cuts on the layout. Since I didn't have a Sizzix machine, I collected a pack of die-cuts from MWL to complete this layout.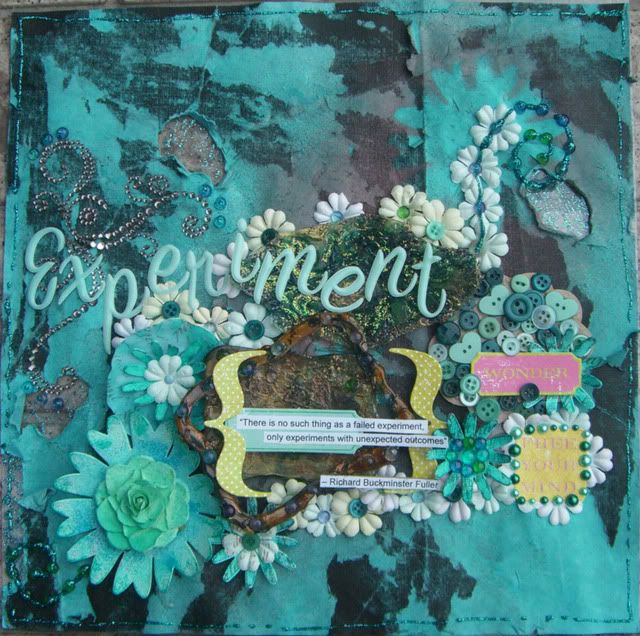 What came in the pack were die-cut flowers and frame... Decided to do a no-photo layout. The background is a Core'dinations cardstock which i sanded. Masking of the flower die-cut is done to the cardstock.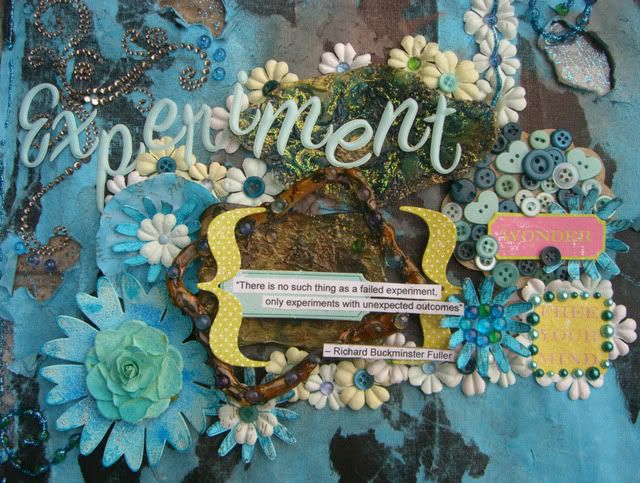 The Sizzix die-cut flowers were inked, glimmer mist, embossed and embellished with Robin's Nest dewdrops. I also added stickles to highlight certain parts of the layout.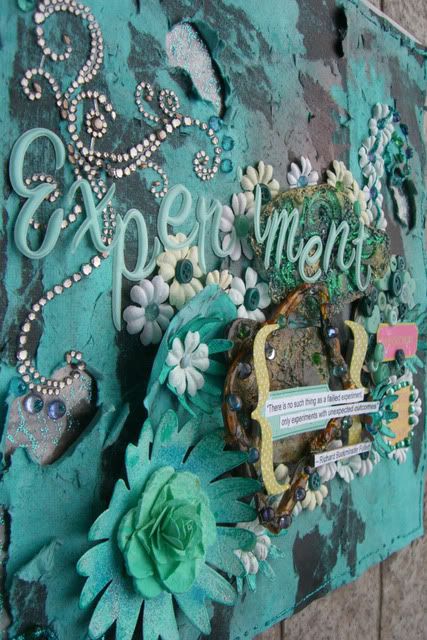 I especially love how the background cardstock turned out! And everything on the layout looked like treasures that were found and picked up from the sea!

The Sizzix frame was dipped in UTEE to create texture. I applied alcohol inks, Perfect Pearls, some glass glitter and Robin's Nest dewdrops on it.I also did some stamping on UTEE and used it as a matt for the title. Alcohol ink, Perfect Pearls and stickles are used to bring out the stamped pattern.

A pity i didn't get a spot in the MWL DT, but I'm happy I gave it a shot! :)