Here's my take on the following 2 challenges:

Create Challenge: To incorporate paper piecing on your layout.

Magistical Memories Kiss Me August Challenge: The challenge is to make something using the word "KISS". The word "KISS" to be in the title or on the page (other than in the journaling). At least one piece of chipboard must be used on the project.


I found a mailbox paper piecing pattern at Scrapbooks Etc and used it on my layout. Wanted to create a simple layout that focuses on the mailbox and nothing else.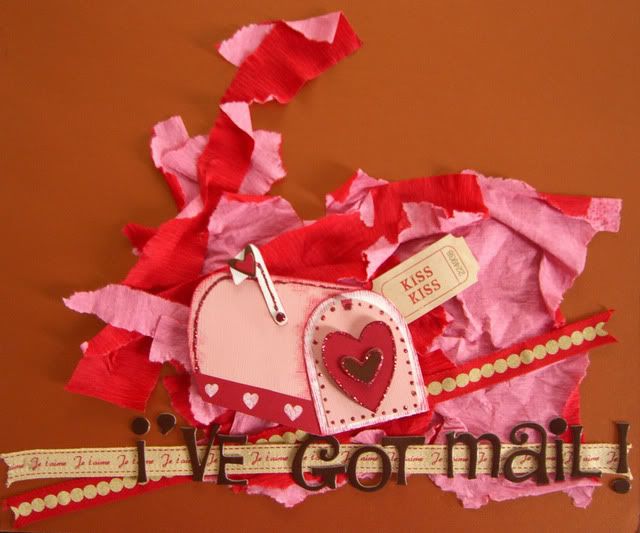 I created texture through tearing and crumpling of crepe paper... This created the background for the mailbox. Adib thought it was supposed to represent the envelope being torn apart to get to the letter. =P