Here's the
American Crafts Pens & Markers Week challenge
for this week...
I used the MWL Hall of Fame Kit - May 2009 to complete this layout. I doodled with the slick writers on the thickers, Sassafras flowers and around the photos..
Here are the American Crafts supply I used:
Pajamas Felt Thickers (#42773)
Black Slick Writer (#62011)
Blue Slick Writer (#62012)
Red Slick Writer (#62013)
Green Slick Writer (#62014)
Purple Slick Writer (#62015)

I also did this page for the Groovie challenge by Naddy. The challenge is to create a "ME" layout using multiple photos, journaling, corrugated board and include your current favourite embellishment (Sassafras stickers!)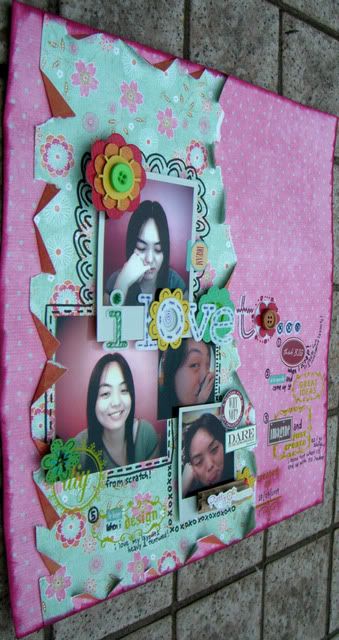 Laines July Gallery is looking for 5 Queens of the Scrapping Universe. We are to send a photo / layout plus 5 reasons why we deserve to be crowned queen.
Here are my 5 reasons:
1) i love to think BIG when i scrap! to create fun and interactive layouts!
2) i love to do the impossible and come up with GREAT IDEAS
3) i love to imagine and just create as i go along... i know not what i'll end up with till i'm done!
4) i love to diy from scratch!
5) i love to be happy when i design. i love my layouts heavy and textured!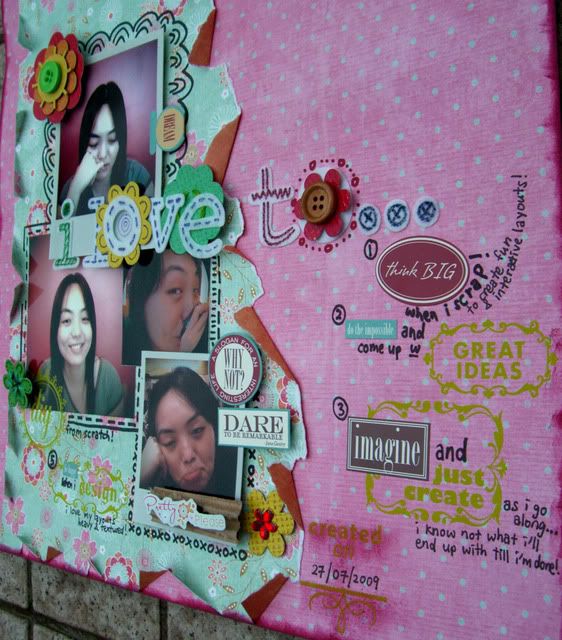 Although I'm not into pink colour, i loved how the background just brings out the different elements on the page! :)