These are the 2 challenges I have used:
Pile It On Challenge – Mostly Orange: The challenge is to make your project MOSTLY ORANGE.
American Crafts Inspired by Music Challenge:


Here's my take on these 2 challenges… I used orange paint, crackle paint, puffy paint, stickles and ink in various parts of the layout. I also used orange thickers for the title.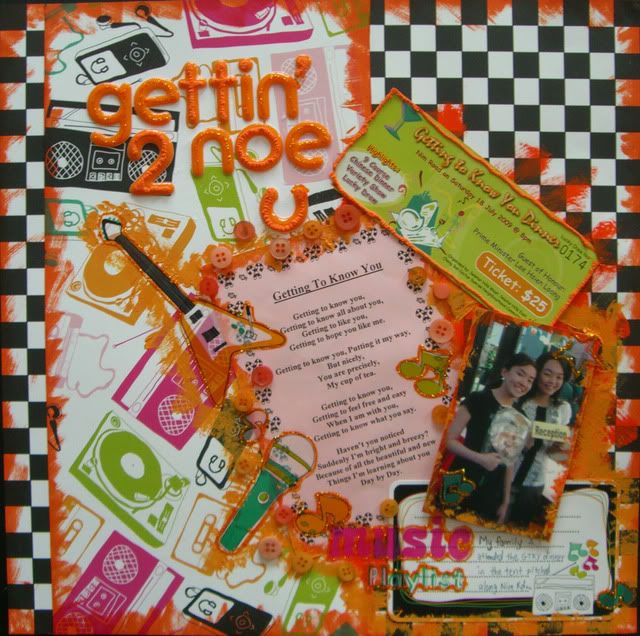 I included the ticket for the Getting to Know You dinner (detachable so that the back of the ticket can be viewed) and the song sheet on the layout.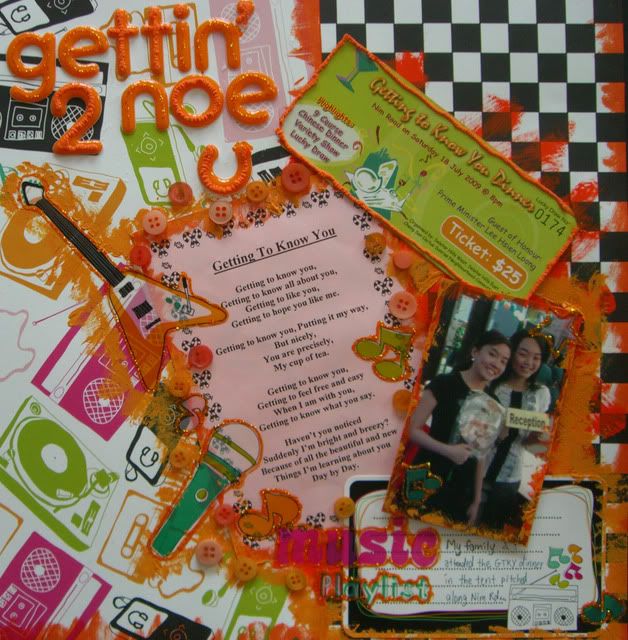 Added some puffy paint and stickles onto the thickers to add texture... Painted around all the embellies with crackle paint...
Orange stickers and buttons were also used on the layout!

The photo shows my sis and I at the reception counter helping to tear the tickets and put them into the lucky draw pot. We also gave out fans to each and everyone who came.
Here are the American Crafts supply that I used:
Teen Chess Club PP (#34634)
Teen Talent Show PP (#34633)
Remarks Journaling Texting Color Stickers (#42533)
Remarks Transparent Accents Awesome Color Stickers (#42535)
Chit Chat Puffy Thickers (#42903)