I finally got back to scrapping after being sick for 1 week!! I'm glad I've recovered!! :) don't like the feeling of being sick..:P Here's Ed's Sketch for the month of June... The challenge is to use your Alphabet Stamps for your title. And I'm so glad to say that I'll be a DT for Ed's Sketch for the months of July - December 2009!


I'm not used to doing 2-page layouts. Just find it difficult to do so..:P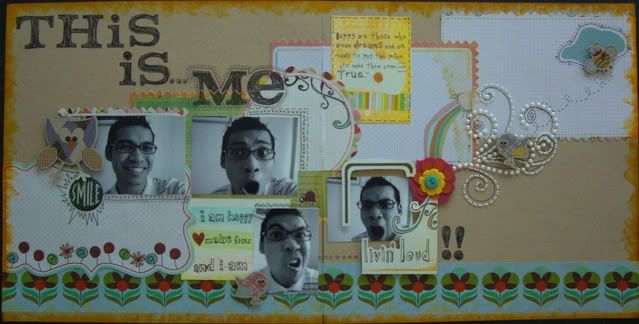 Did some doodling on the PPs to add interest... The journaling says.. i am happy. love 2 make faces. and i am... livin' loud!!
I also added swirls just like in the sketch and doodled along it...