Here's what i did for American Crafts Teen Week Challenge. The challenge is to scrap a retro photograph with American Crafts in your supply list. I also submitted this for Pile It On! 1st challenge which is to include a non-stamped sentiment.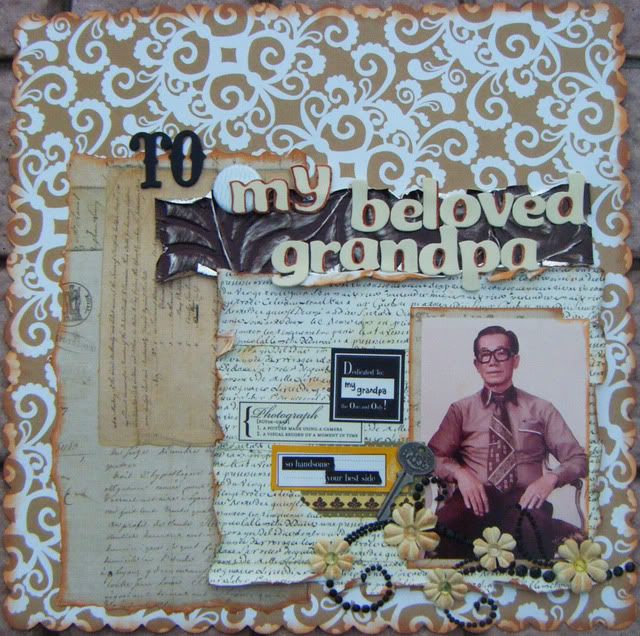 Here are the various American Crafts products i used...
Amplified PP (34479)
Remarks Journaling Veggies Color Stickers (42546)
Character Flair Exclamation (70025)
Platforms Chipboard Thickers (42815)
Giggles Foam Thickers (42797)
I combined this with UYSC by Ee Bing for 15th - 30th June, which is to use some form of tearing, PP with words on them as layout background and embellish layout with lots of flowers. This layout was done to match my previous layout dedicated to my grandpa... Using similar items on the layout...