Here's what I did over the weekend, my take on the Cupcake Stand tutorial & challenge by Jade Moore at Artz de Scrap for the month of May...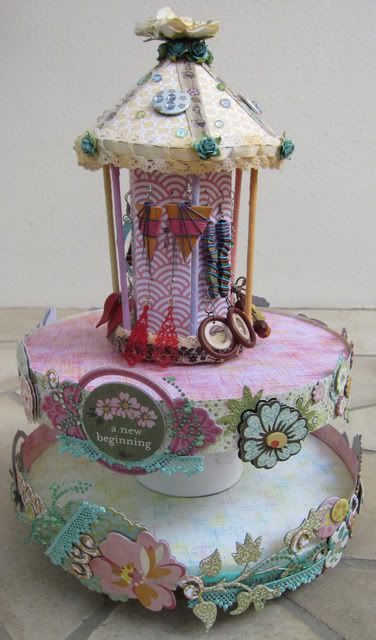 I covered the cake bases with PPs and lined the edges with PPs and layered stickers...


Between the 2 cake bases is a styrofoam cup (from my McDonald's Big Breakfast I had that morning) which i gesso-ed..:)
I had fun layering the pretty stickers!
Still seems a little bare to me, I might just add on more Prima flowers!! :P
How about making one of your own to display your pretty little things? I haven't decided what I wanted to display on it yet...