Here's what I did for PaperMarket for the month of May. The assignment was to create a colourful page.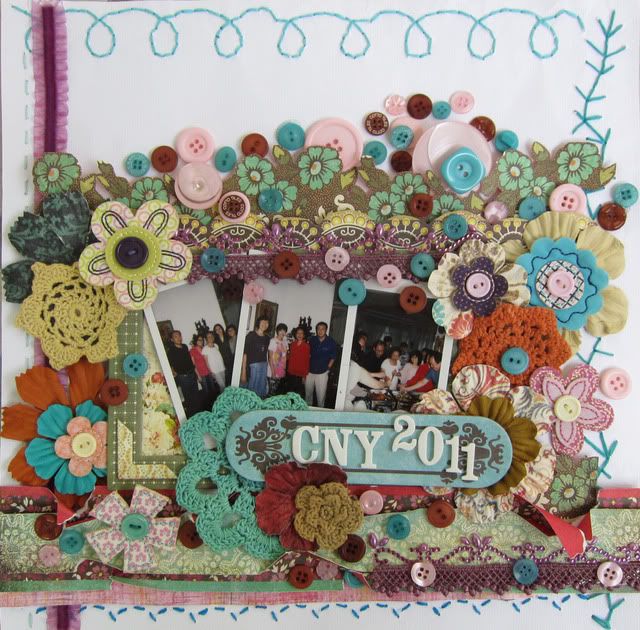 I stitched the background cardstock using WRMK's Seweasy stitch piercer together with Seweasy floss.


I used Prima's packaging to matt the photos. I layered the Basic Grey PPs together with Basic Grey's Bloomers & chipboards. Also did a mix with Prima blings and flowers.
All materials from PaperMarket Raffles City!
Supplies used:
Basic Grey: Hello Luscious Radish PP, Sweet Threads Bloomers, Hello Luscious Chip Sticker Frames
Buttons Galore: Button Bonanza (Juke Box)
Prima: Madeline Reflections Love Note Collection flowers, Say It In Crystals - Borders Botanical
WRMK: Seweasy stitch piercer (couture), Seweasy large stitch piercer (vine), Seweasy large stitch piercer (loop de loop), Seweasy stitch piercer (scallop), Seweasy floss (blue), Seweasy floss (aqua)