Have you checked out Artz de Scrap's August Tutorial by our very own DT, Vicki Flinchum? She shared with us how she re-used a tin can to create an ATC.. Do check it out if you'd like to use metal but don't want to invest in metal to play with.


I didn't have a tin can with me so I used a metal sheet instead. I got to play with TENseconds Studio embossing mold which I bought sometime back at Laines.


After the embossing was done, I added Tattered Angels Glimmer Glam and alcohol inks for colour...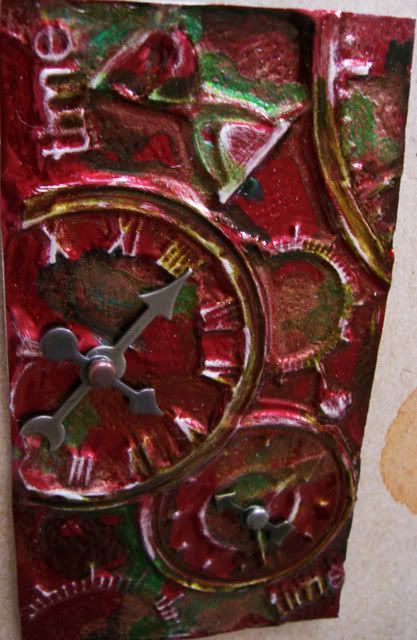 Lastly, I added some metal embellishments from Ranger to complete the card... Love how it turned out! =)


These molds make great embellishments for pages and altered projects. Go check them out at Papermarket and Laines!