Thanks to all who attended my Papermarket May Class! Though I didn't get to teach the class, I hope those who attended the class got to have fun with some of the techniques I used on the layouts... =)


For this layout, I folded the background cardstock and inked it to reveal the folds. Love the patterns created with paints, mists and inks. Try it! It's a really simple technique to create patterns on cardstock.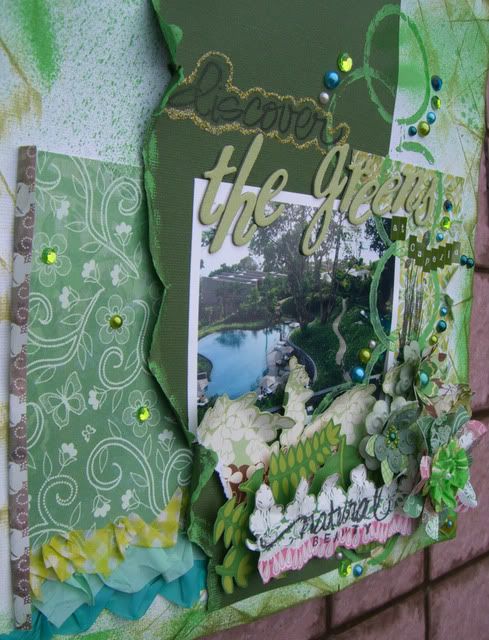 Also added some handmade flowers punched out of PPs...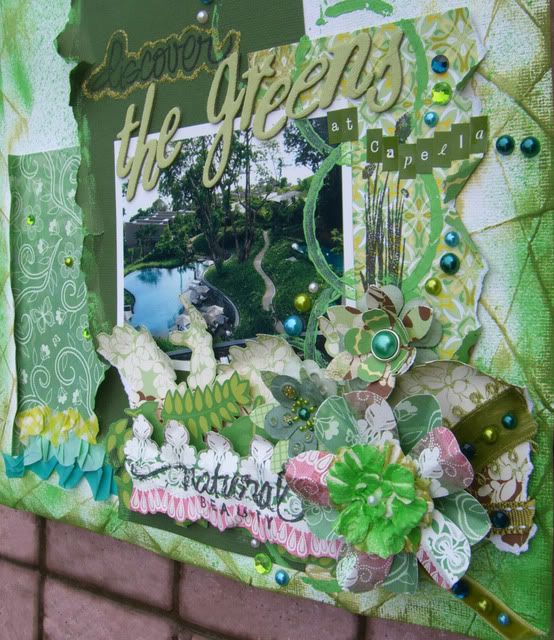 For the 2nd layout... I had fun with paints using The Crafter's Workshop 6x6 Mini Paisley Swirl template...


Added some masking tapes, blings and stickles to the page...


I also did some stamping on American Crafts Emerald Alligator Cardstock. Love how the stamping reveals the alligator prints...


Made a flower using the American Crafts Emerald Alligator Cardstock and The Paper Company Green Croc paper...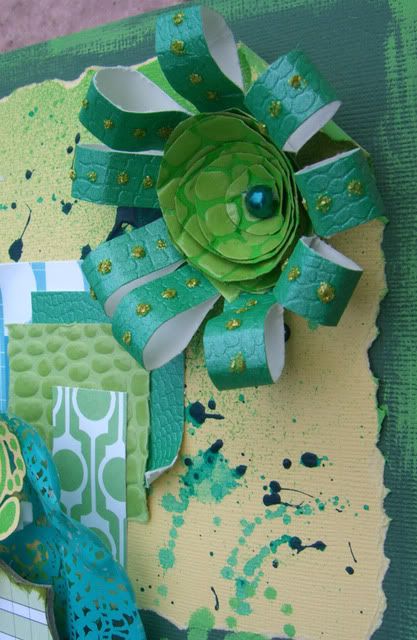 My favourite technique has got to be heating the Hambly overlay till it curls! =P