Have you checked out Artz de Scrap's June Challenge? This time, we'd like you to Alter a Calendar! Here's my take on the challenge, I used a 2010 desktop calendar and decided to create something meaningful to me out of it...


I altered the calendar using some vintage items that i've been hoarding for so long... Creating an album featuring the samples I've created for Laines and Papermarket classes...


I kept the pages relatively flat... so that by the time i reach the end of the year, it won't be too bulky! :P


Love this story book page lookalike...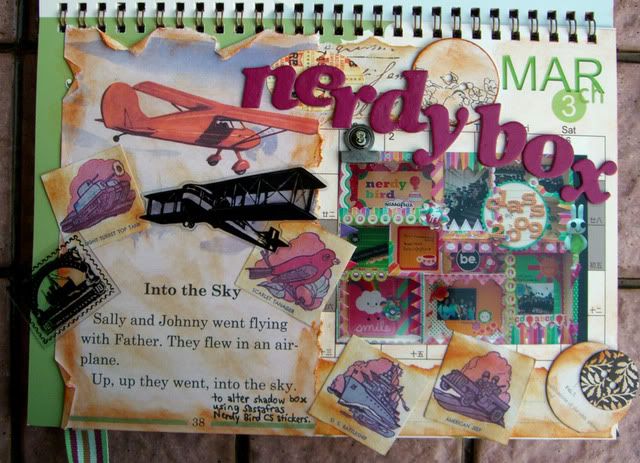 I love how the Tattered Angels Transparent Overlay pieces turned out on the pages! love the bold prints and how it offers see-through to the PPs below...


Did some slight tearing and distressing on the pages too...


Will feature another page next month! =)