Here's the Ed's Sketch for the month of June... The challenge is to use the sketch and any Sentiment Stamp on your layout.


Here's my take on the sketch... Using Cosmo Cricket's DeLovely collection, I just love the cute and bright colours! I used mainly cut-outs from PPs and layered them on my page.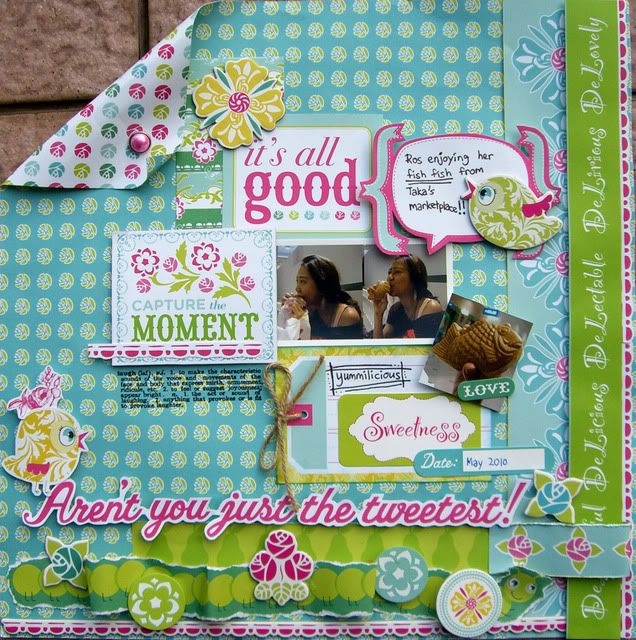 I just had to curl the top edge of the background PP and adhere it down with a brad to show the back of the PP.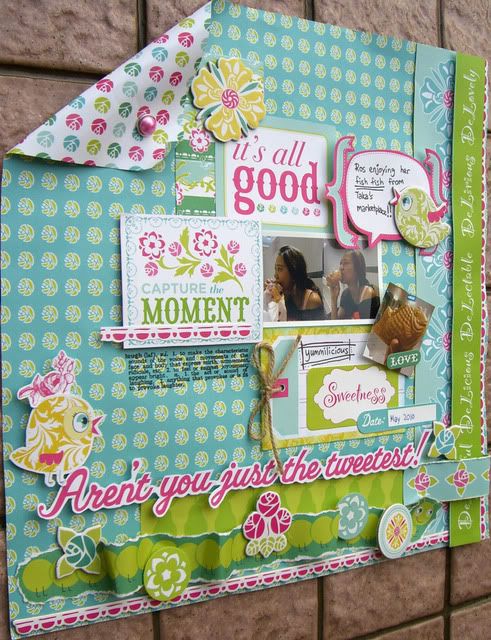 Used my laugh sentiment stamp on the layout...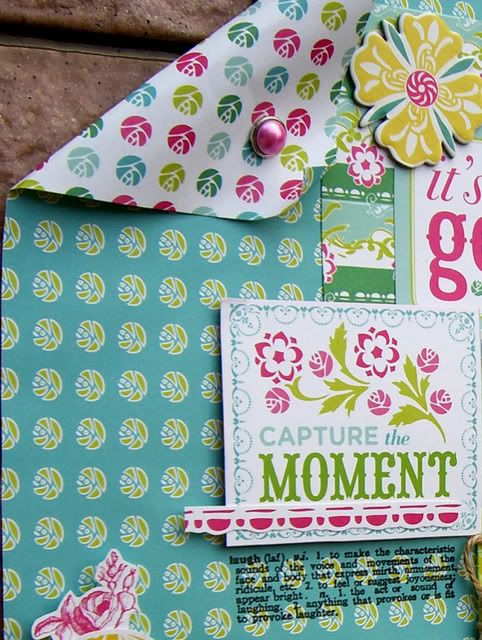 This friend of mine loves her fish fish very much... She just glows when she gets to enjoy it... hehe! Aren't you just the tweetest! =)