Here's The Color Room Palette #6 - His Room.


Here's my take... I knew I had just the right embellishments to do a page with this colour scheme... Check out the Core'dinations cardstock which I sanded...


Finally got to use these BoBunny Mama-Razzi chipboards which i hoarded... Also included a letter paper which I got from Papermarket. Can you spot it?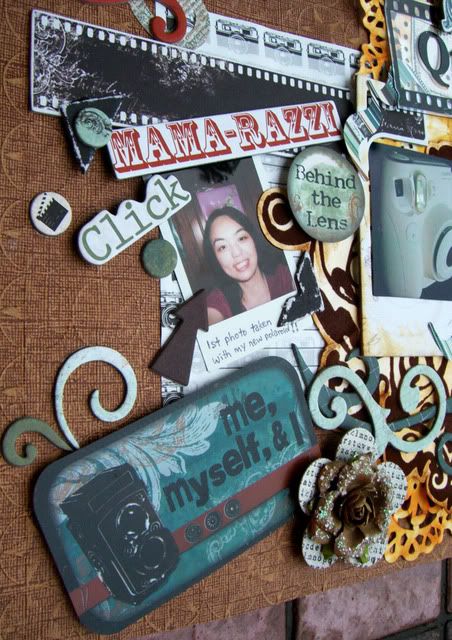 Added the Qt pie stickers from Creative Imaginations and layered the alpha stickers over the Tattered Angels film overlay...