Here's what I did for the following challenges:
UYSC by Mariam: To use numbers in any form of embellishments and ribbons on your layout.
Magistical Memories May Sketch Challenge:


I decided to use up some of my American Crafts stash! Thickers, crochet flowers, ribbons, PPs and my favourite embellishment - Flair adhesive badges!!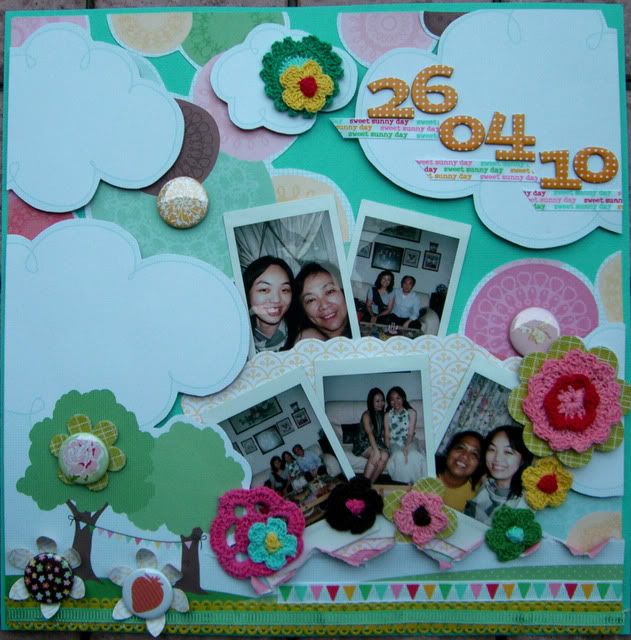 Decided to create a spring inspired happy page with these polaroid photos taken on my birthday...


Love these huge clouds!! =P