Here's a layout I did for a friend and for the following challenges:
UYSC by June= - To use at least 5 different colours in the layout and include the use of scallops edges.
Papierhouse April Challenge: To use the colour Yellow on the layout.
Magistical Memories April Colour Contest: To use the colours of orange, blue & green, buttons and at least one piece of chipboard and/or acrylic.


I used mostly embellishments with the colour yellow on them with a mix of other colours... Added some Sassafras scallop stickers that act as borders on the page...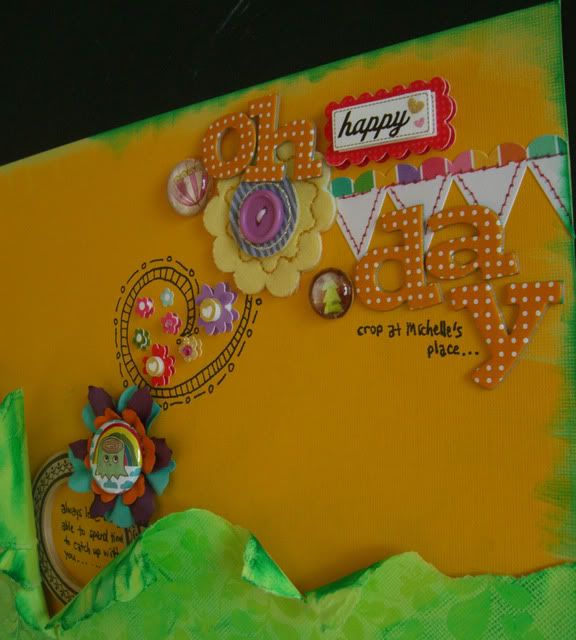 Did some tearing of the green cardstock which was inked to reveal the prints... Added a cute little badge that I bought from PaperMarket.


Loving how it turned out! =) Happy Colours on a Happy Layout!