Have you checked out Artz de Scrap's March tutorial? I've invited Vicki Flinchum to be our featured inspirational scrapper... She has come up with a tutorial on how to alter a ceiling wall tile... She shared with us her ideas on using lots of interesting stuffs she has found in her projects.

Here's my take on the tutorial... I decided to alter it with a variety of flowers!! Using up some of my Love, Elsie stash..=)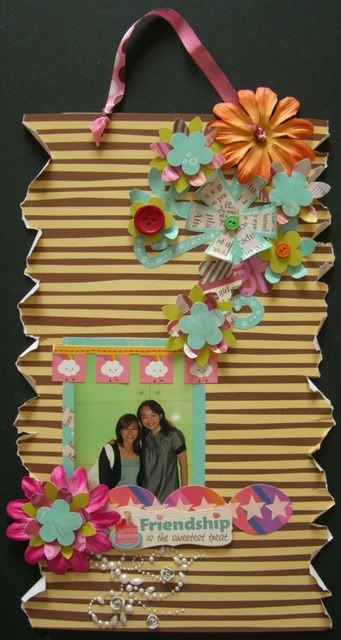 Decided to do an altered layout for a friend who just returned from Melbourne... Using a photo we took the last time round she was back..hehe!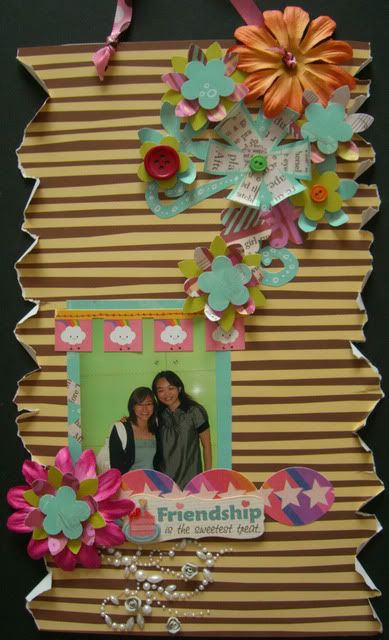 Created some clustering with a variety of flowers...


I'm glad my friend likes it! =) She's already thinking about where to hang it!