Here's a layout I did for a friend as a birthday gift.. :) Decided to take out some of my old stash that i've kept away for so long and use them.. I tried to create a monochromatic colour scheme as it's gonna be a guy page...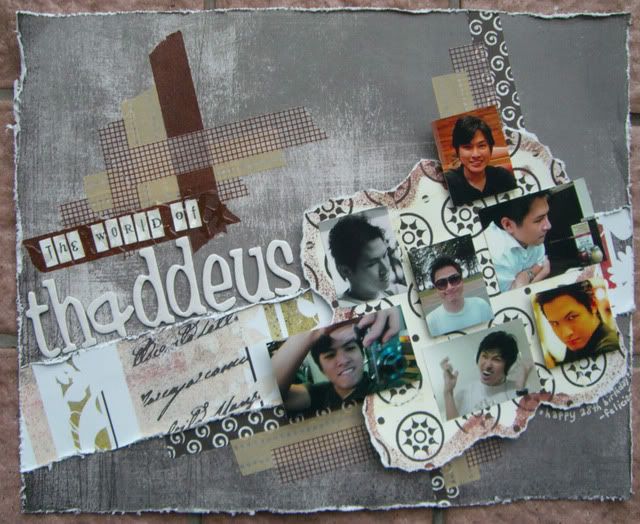 Added some mini alphas to form the title. Then I go over the mini alphas with glossy accent in a haphazard manner.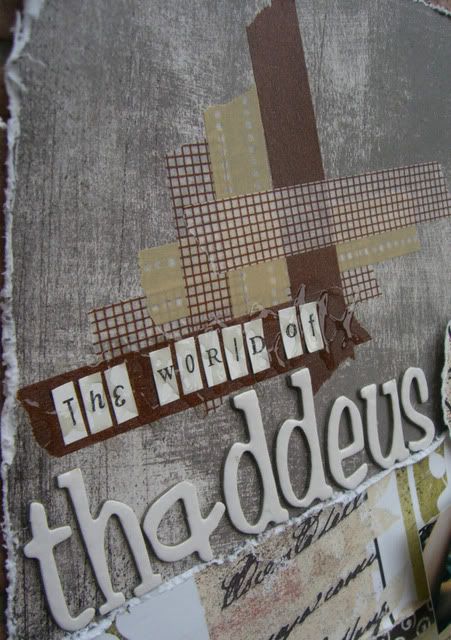 The photo matt is actually a PP where i masked with glimmer mist before i tore the edges following the shape...