Have you checked out Artz de Scrap's January tutorial? It was up on the 15th and I so love the idea of re-using beverage cans to give it a new life! :) Love the Beverage Can Magnetic Flower tutorial by Ching Phillips.
Here's my take on the tutorial... I created 3 magnets and a xmas tree display.


The christmas trees was embellished with buttons.


I applied liquid applique on the star...

Added some Prima flowers on the base... The beverage can was cut up with decorative scissors and painted.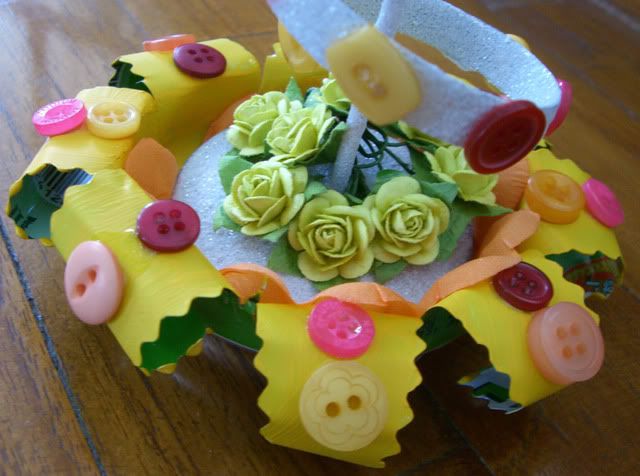 Here are the 3 magnets I did...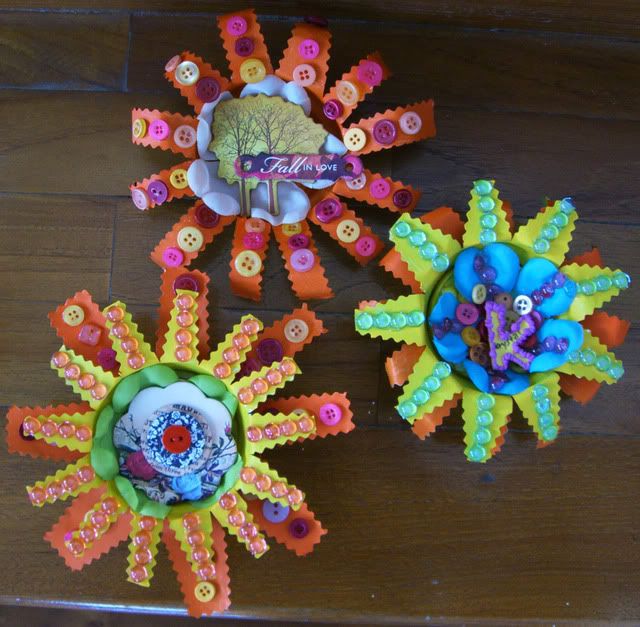 Used lots of Robin's Nest dewdrops on this one. Also added a chipboard flower onto the centre.. 2 cans were stacked on top of each other to create 2 layers of petals...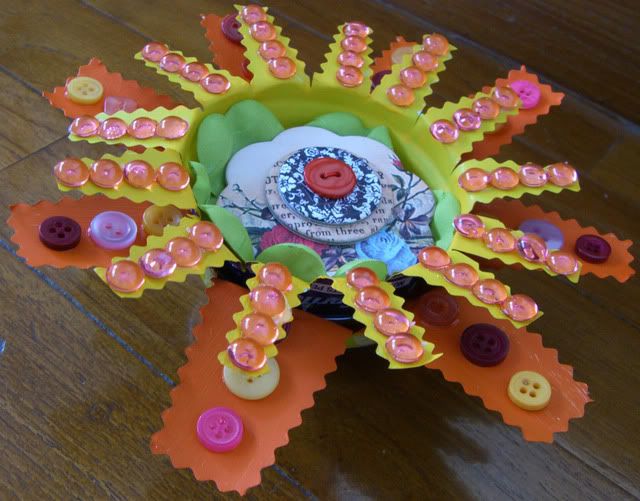 Added a chipboard sentiment on this one... I'm intending to use this as an embellishment for my layout! =)