Here's another Christmas Hanging Decor I did for a colleague... I used Bind-It-All chipboard, some xmas PPs and cut-outs from a logcake box to embellish the chipboard.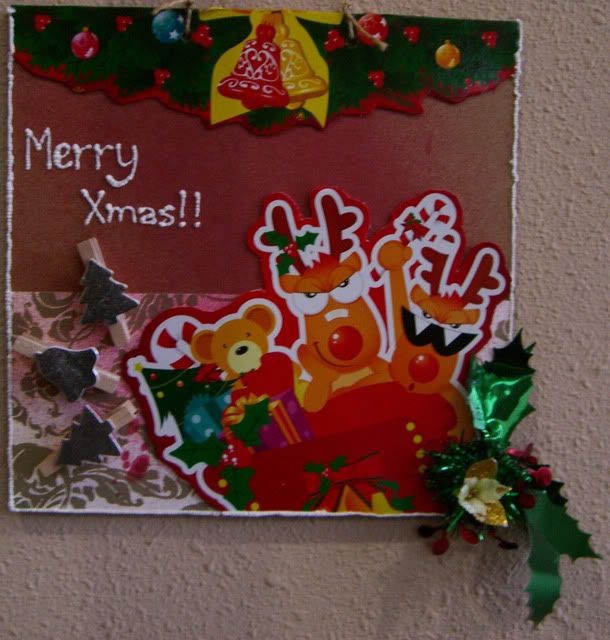 i added a xmas decor from a gift. my friend gave me this decor knowing i might want to use it for scrapbooking. hehe!


Also added some puffy paint on the edges of the chipboard to give a snowy feel...