Have you checked out Artz de Scrap's tutorial this month! It was up last week and I have to say that it's awesome! :) Love the earring carousel tutorial by our very own DT, Candy.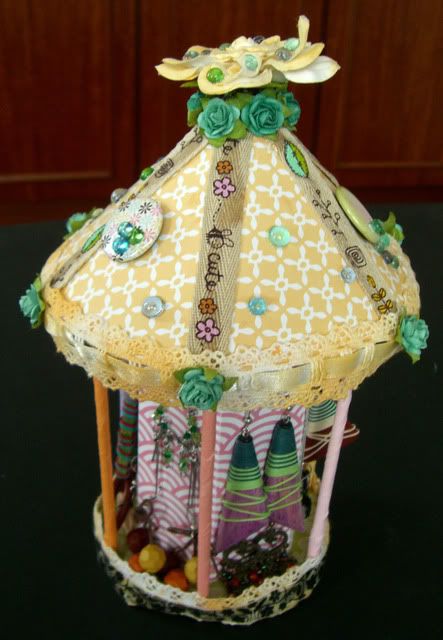 Here's the roof of the carousel. Added some of my favourite embellies.. :) I glimmer mist the flower to add some colour.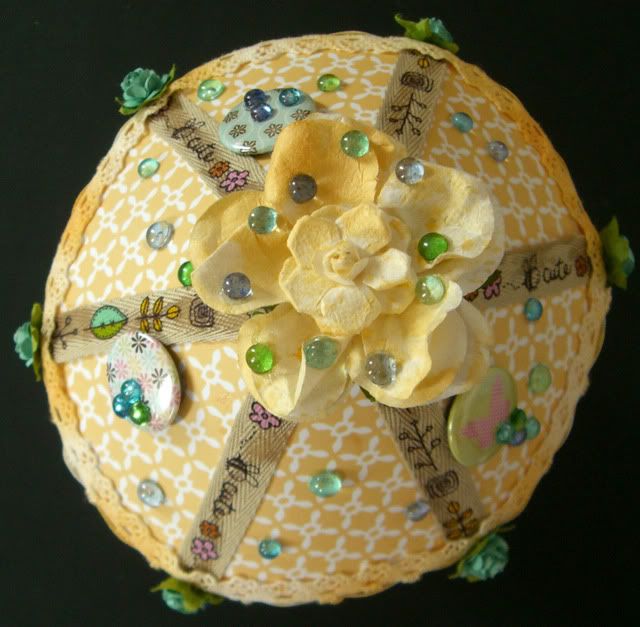 I also used up some of my American Crafts Flair adhesive badges. Added some Robin's Nest Dew Drops on them. The lace was glimmer mist too.

It's the most tedious tutorial I had to follow. :P But the result was so worth it! Hope you like it too!