Here's what I did for MWL IreneGwen's FABRIC MIXED challenge.
1. Scrap a 'close to nature' 12x12 layout (anything natural.
2. You can only use ONE cardstock and incorporate the rest with FABRIC.
3. You can only use embellishments related to 'close to nature'. Example : Flowers, butterflies, fabric buttons, stitching ... etc.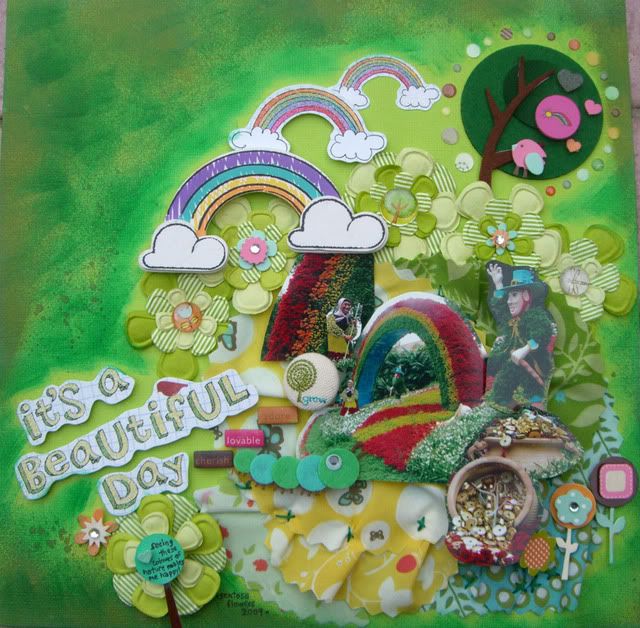 I started by stitching the fabrics which are also nature related to the cardstock..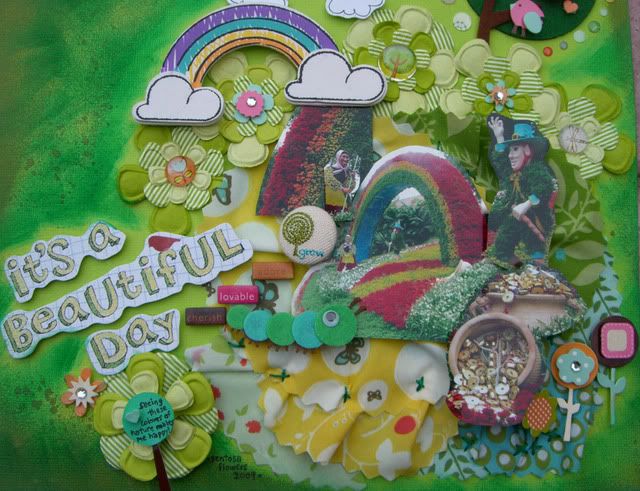 I gathered all my nature stash for this layout... Stickers, flowers, felt, chipboard and more! I also looked for stash related to rainbows to go with the rainbow in my photos...

Layered the embellishments to give more texture...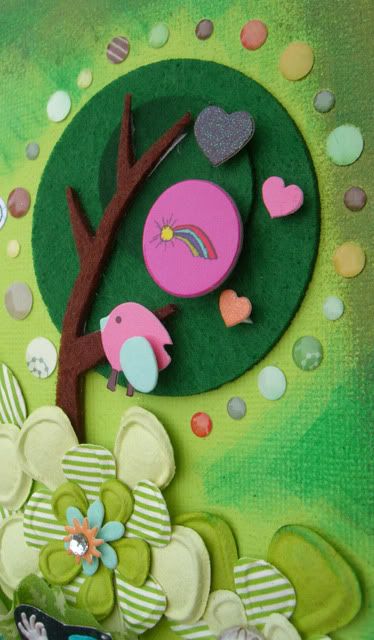 Lastly, the cardstock was glimmer mist and inked around the photos and embellishments.
Love how colourful the page turned out! :) I'm submitting this for
Pile It On Challenge #21 - Color Challenge
as I have blue, green and yellow on my layout!