Here's a green page I did for the following challenges..
Groovie Covers Challenge - October : To use this cover as inspiration.


Ad This Challenge - Oct 26: To use ad as inspiration. I was inspired to use mainly one colour and nature theme for my layout.


Groovie Challenge by Janis: The challenge is to create a monochromatic layout. Why not scrap the color that best describes you?


I was inspired by the many book covers on the Groovie cover. So i did a multi-photo layout with lots of different shapes on it.. The shapes had a nature theme to it, inspired by the Ad This Oct 26 ad...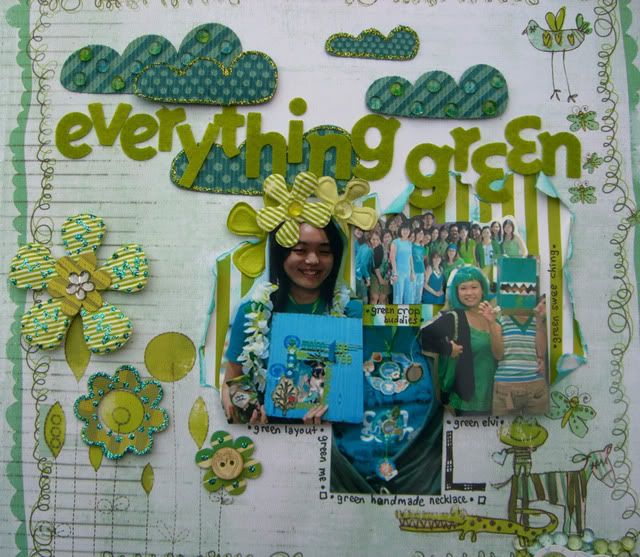 This layout is about a green themed crop i went to. So I used green photos, green PP and green embellishments on it!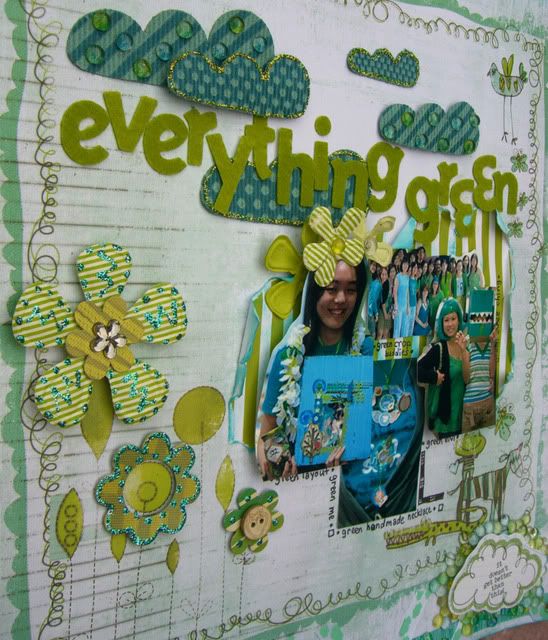 Green stickles were used to doodle on the embellishments to highlight them..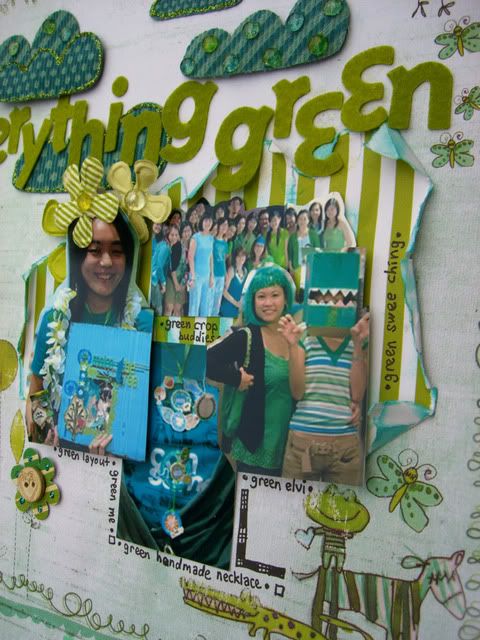 Also did some embellishing at the bottom of the layout with ribbons and dewdrops to frame the sticker.. I always love how dewdrops manify patterns, in this case, the pattern on my ribbon! :)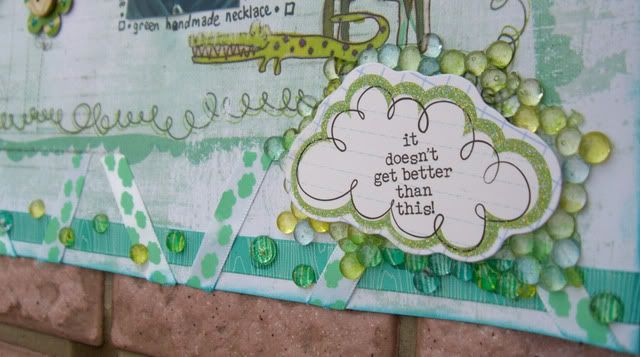 Yay! I've won the
Ad This challenge
! Can't wait to receive the next ad..=)
I've also won the
Groovie Challenge
! thanks for picking my layout, Janis!