Here's the American Crafts Mini Album Week Challenge.


I was so inspired by the mini album Belinda Venables did that I just had to make one of my own... I started with altering a Maya Road metal tin to house my layout. This altered tin is for Artz de Scrap's October Challenge.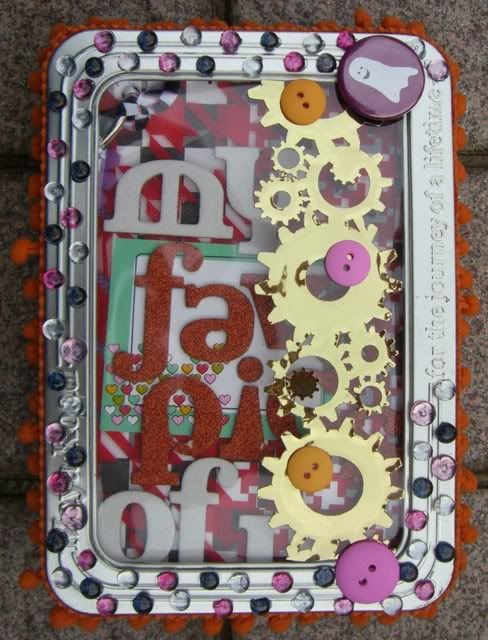 The tin is altered using ribbon, tape, robin's nest dewdrops, buttons and an adhesive badge..


I created pages for the mini album out of PPs. Hamblys were used for the covers.



Did some simple embellishing for the inner pages.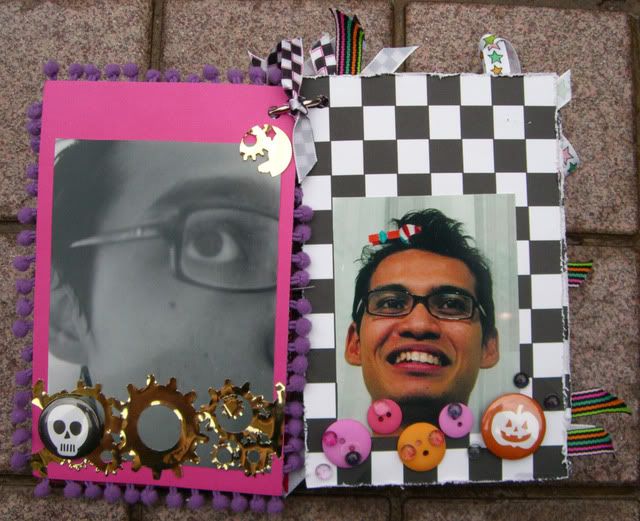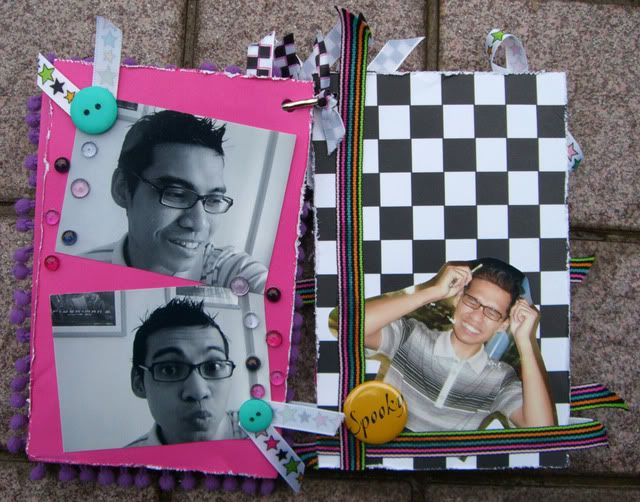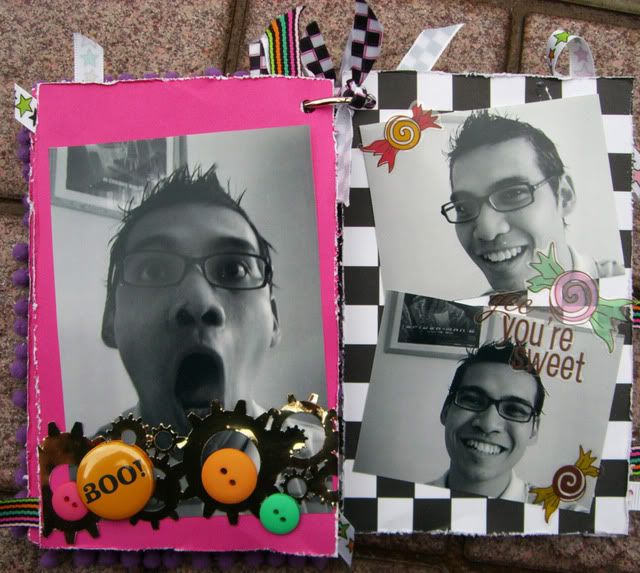 Here's the list of American Crafts products i used...
Teen Chess Club PP (#34634)
Remarks Journaling Veggies Color Stickers (#42546)
Remarks Transparent Accents Fruit Color Stickers (#42548)
Flair Halloween Spooky adhesive badges (#70028)
Flair Halloween Eeek! adhesive badges (#70029)
Flair Halloween Boo! adhesive badges (#70030)
Hocus Pocus Thickers - White (#42989)
Hocus Pocus Thickers - Rust (#42990)
Elements Tropicals Buttons (#85437)
Teen BFF Ribbon Box (#87622)