Here's the American Crafts Elements Week Challenge.


Here's my take on the challenge.. For this 8x8 layout, I used everything American Crafts!!


I made a mini camera using paper piecing technique... AC PPs, brads and adhesive badge were used.


The camera can be rotated to reveal the photo behind it...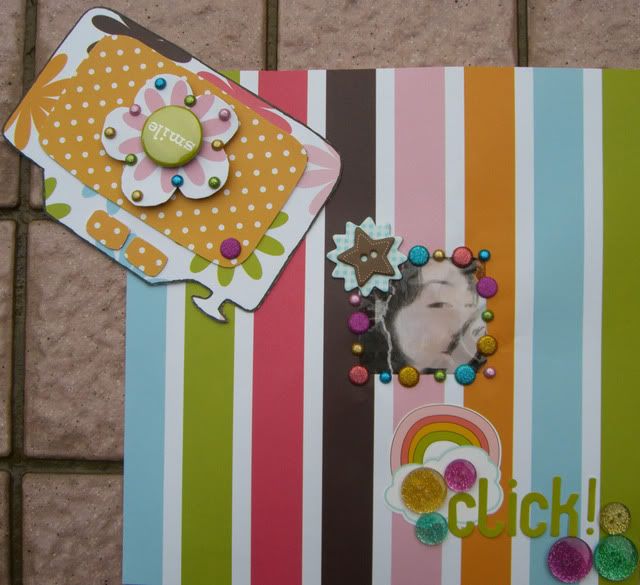 I did a photo transfer on clear tape so the photo appears translucent... created a border around the photo using brads and chipboards.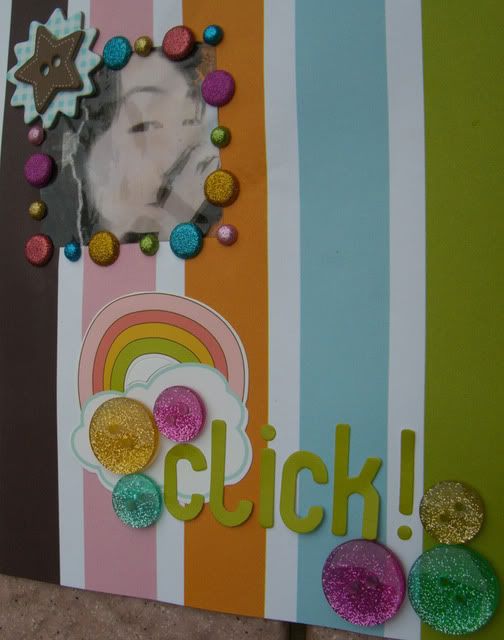 Here's the list of American Crafts supply I used:
Elements Glitter Buttons Tropicals (#85422)
Elements Mini Glitter Brads Brights (#85333)
Elements Medium Glitter Brads Tropicals (#85347)
AC Kits Everyday 8x8 (#90194)