Here's Ed's Sketch for the month of August... The challenge is to use a journaling spot stamp on your layout.

Here's my take on the sketch... I decided to use my Making Memories stash on the layout... I've also combined this with MWL's "Pooi's Pow-wow Embellish Challenge". The challenge is to use a cardstock as a base, and at least 3 different embellishments. The title of the layout must include the word "FIRST" and include a corner dedicated for the journaling of the "FIRST".

Another challenge I'm submitting this for is the Label Tulip's July Challenge which is to scrap the most exciting moment of your life! It is the once in a lifetime (and the FIRST) that I am in a Peranakan attire...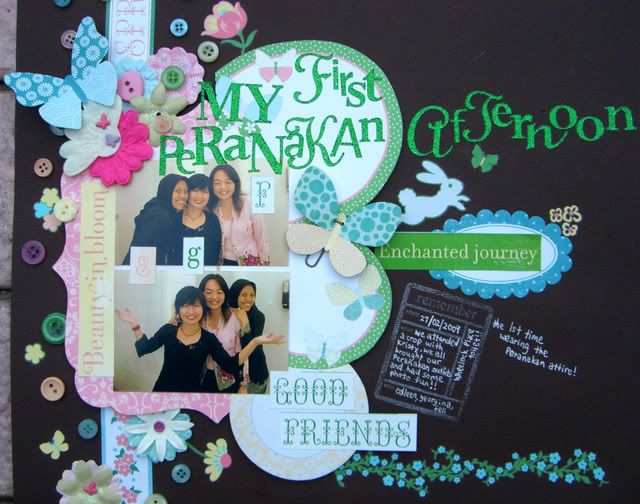 I used buttons, flowers, brads, rub-ons, stickers, PPs and die-cuts on the layout. Wee! I can submit this layout for Pile It On Challenge 9 which is to use at least 3 flowers on your project.