Here's what I did for the UYSC for 1st-15th August. The challenge I came up with is to use your floral stash on your layout.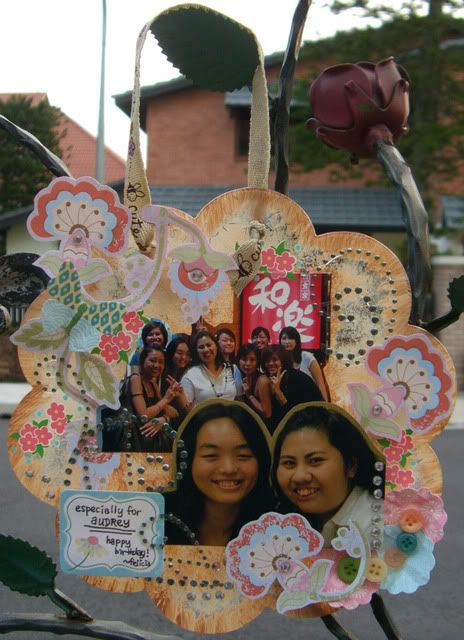 I made this as a birthday gift for a friend. I know she loves flowers! So I made it as flowery as I could...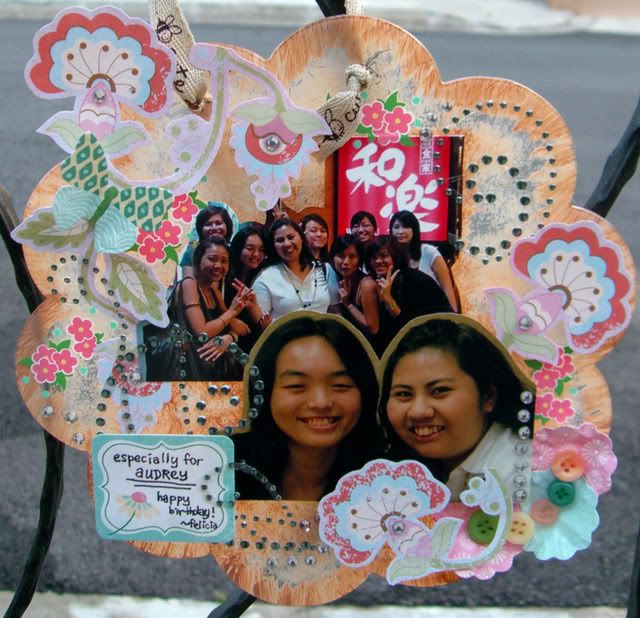 I used floral cut-outs, rub-ons, tag, flowers and a floral shaped acrylic for this page... Since this project is all about flowers, i can submit this for
Pile It On Challenge 9
which is to use at least 3 flowers on your project.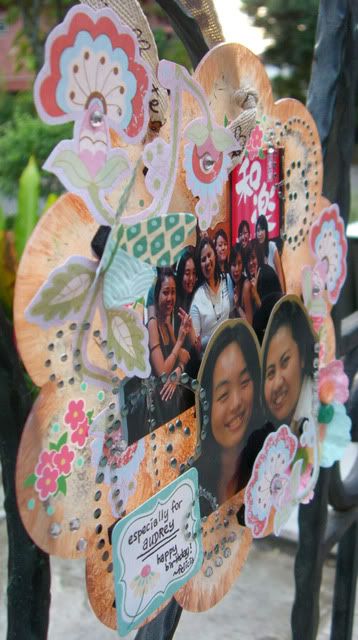 The acrylic was painted at the back lightly so you can still see through it...
Also added some Prima blings and handphone blings on the layout...
I'm happy audrey loves it! :)