Here's what I did for Magistical Memories "Deal or No Deal" June contest. The contest was to get creative with an old deck of cards and create a layout, card or altered project using at least one card from the deck. We are also to include at least one piece of chipboard on our project.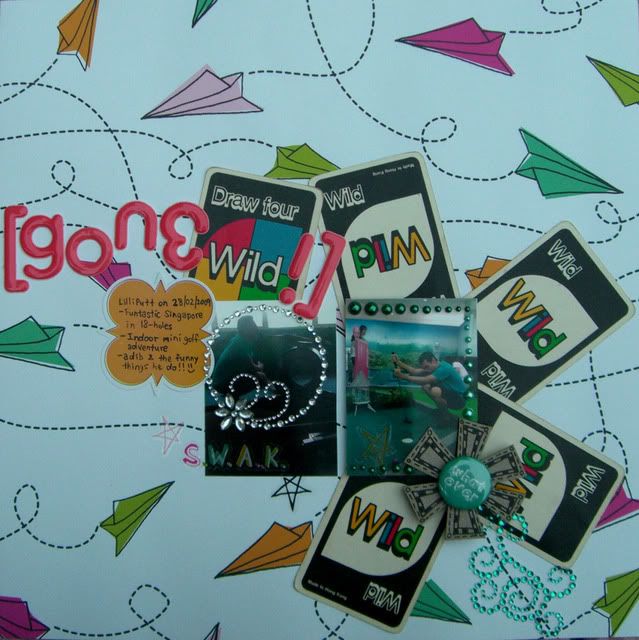 I managed to find my UNO cards and decided to use the Wild cards to matt the photos on my layout... The word 'Wild' on the card also forms part of the title...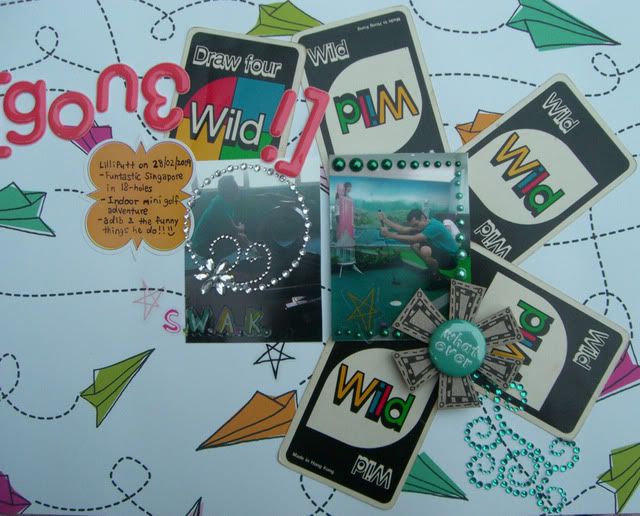 Added some blings to highlight the photos...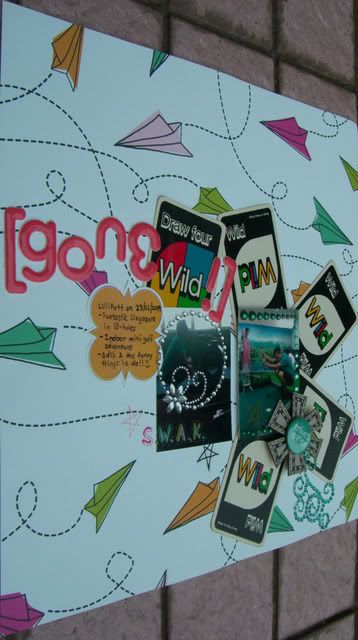 I doodled on the Magistical Memories Whimsical Flower chipboard.. Had fun doing this! :)