Here's
Ed's Sketch
for the month of July.. The challenge is to use Sentiment Stamp on your layout.
Here's my take on the sketch... I was inspired by the clouds and decided to create a fun page!
I added mini photos on the clouds i cut out...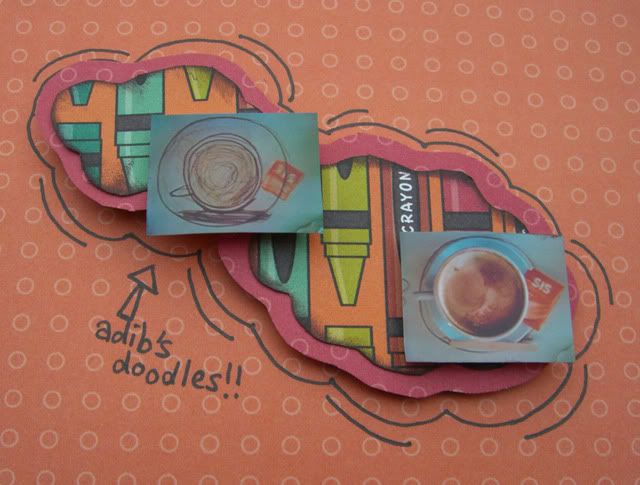 Did some tearing of PP... When I saw the crayons in the photos, I remembered this PP that I had that will work perfectly with the photos...
The stamped sentiment was from Georgina, thank you so much! :)