Here's the June Cover for Groovie Covers Challenge.

I combined it with American Crafts "Remarks Sticker Books Week Challenge".

I wanted to create a bright and colourful page with mainly stickers... And layered all the embellishments above the photo to go with the hiding in the photo.. hehe!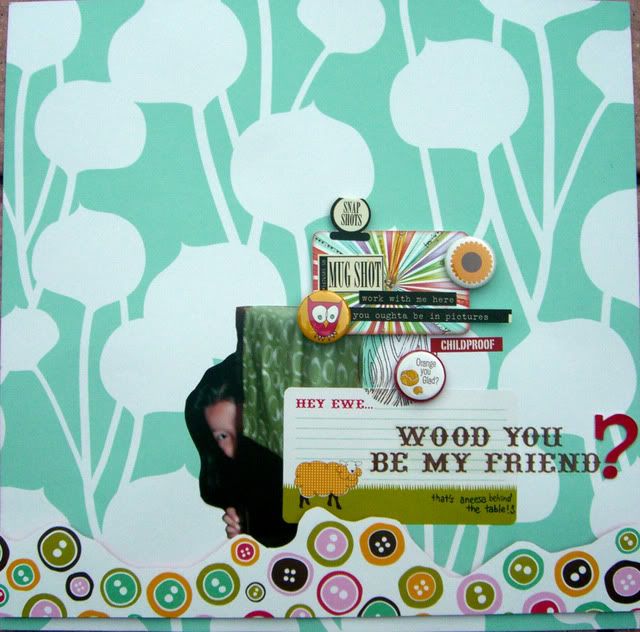 I kept to a clean layout... Just like in the cover.
Here's the list of American Crafts supply I used on the layout...
Amplified Moondog PP (34492)
Craft Fair Ruth Buttonham PP (34725)
Remarks Journaling Veggies Color (42546)
Remarks Transparent Accents Fruit Color (42548)
Craft Fair Flair DIY Adhesive Badges (70022)
Craft Fair Flair Made w/ Love Adhesive Badges (70024)
Sprinkles Vinyl Thickers (42800)