Here's a page I did for my challenge and dedicated to my beloved grandma... I used PPs and embellishments with words on this layout to describe my grandma..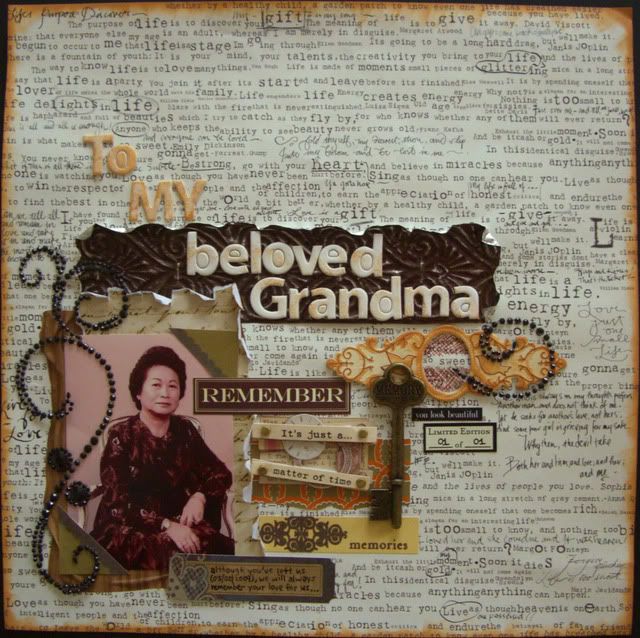 I framed the words "so sweet" on the PP with the chipboard..

I just wanted my grandma to know that she's dearly missed... we'll always remember her...
Gonna do another layout about my late grandpa! :)