Here's a layout I did to submit for the following Challenges:
MWL Piradee's "Patch Work" Challenge
- We are to include at least 9 squares on our layout, add some stitching and include ribbons on the layout.

Scrap Outside The Box Challenge
- Use clothing tag on your layout / project.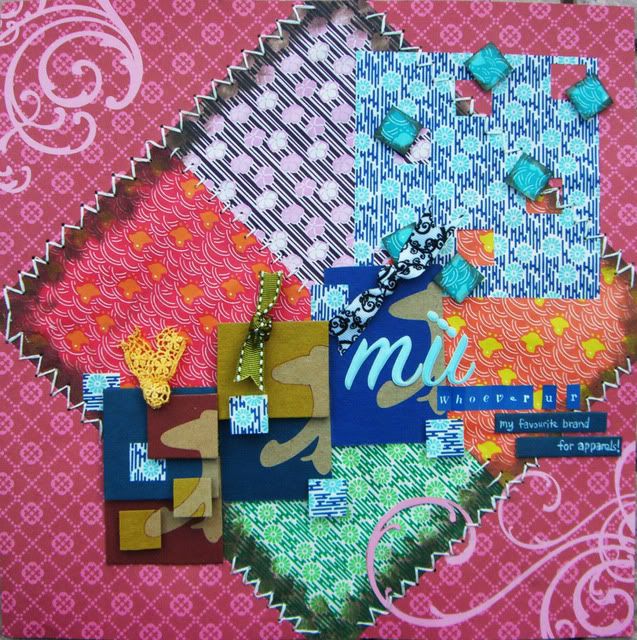 I decided to do a page about my fave brand of apparel. I can always find something I like from there! =P I cut up the clothing tags into squares and piece them together by layering them..

Stitching was done around the edges of the papers...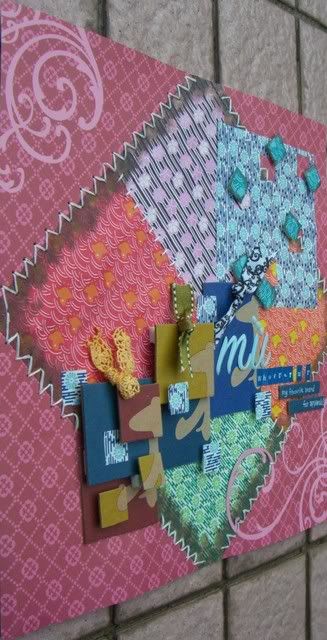 I also cut up parts of the clothing tags and use them for my journaling...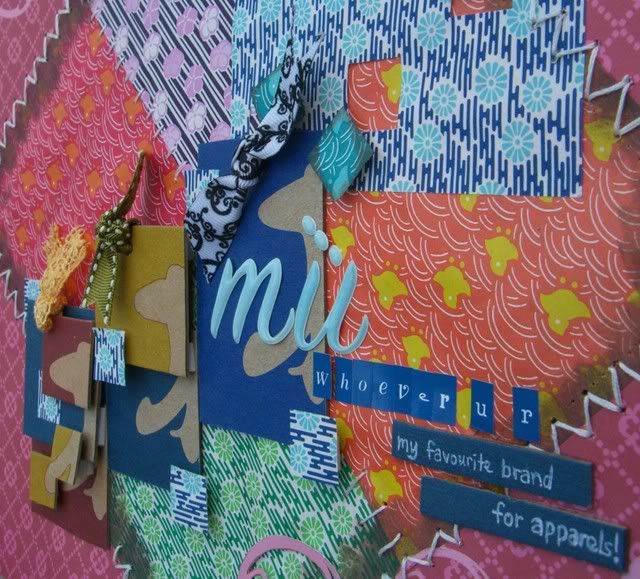 I love the colours on this page! =)