Here's the May Groovie Cover... So cool! I knew i just had to give it a shot...
Here's my take on the challenge... Not too satisfied with it cos i think it's overcrowded! :P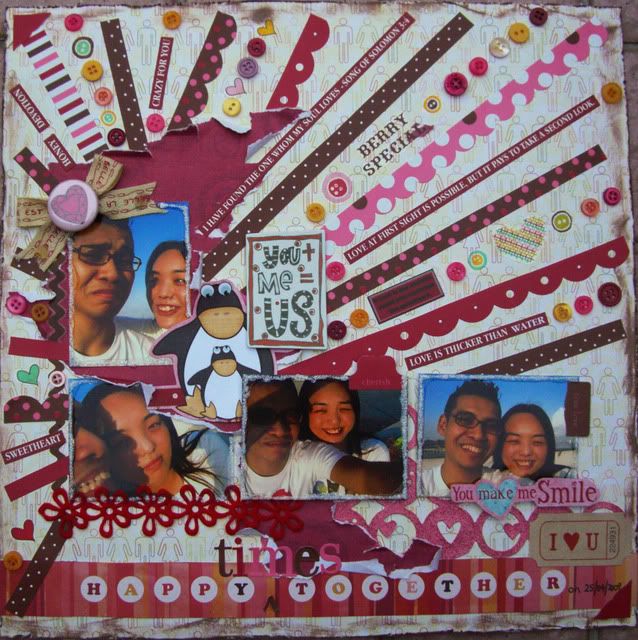 I was inspired by the rays of words in the ad so i try to recreate it in my layout...