Here's a page dedicated to my mom... A page I did for AM's "Beautiful Florals" Challenge which is to use a 12x12 die-cut paper, at least 2 photos and at least one of the following: patterned paper with floral motifs and floral embellishments. I combined this with Magistical Memories My "MOM" Challenge which is to use the word "MOM" in a new and creative way on a card, a layout or an altered project. and to use at least one chipboard.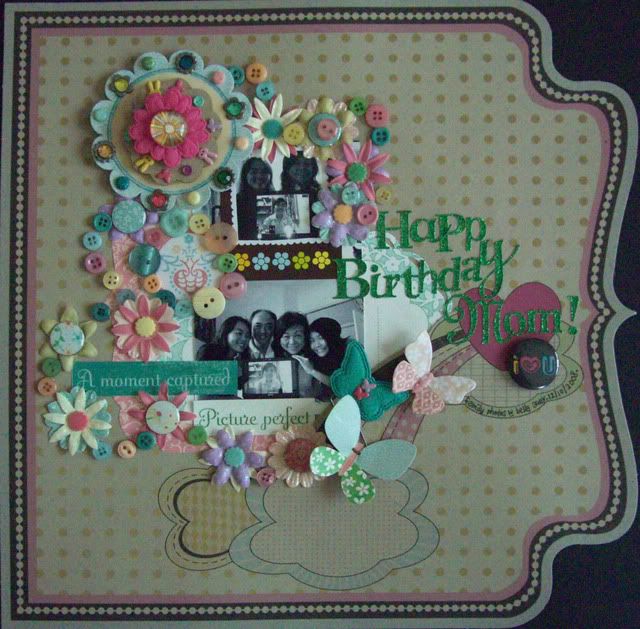 I decided to use the RAK i received for the MWL Easter Eggs Scrapping Challenge for this layout... Making Memories brads, buttons, flowers, die-cuts, stickers and alphas...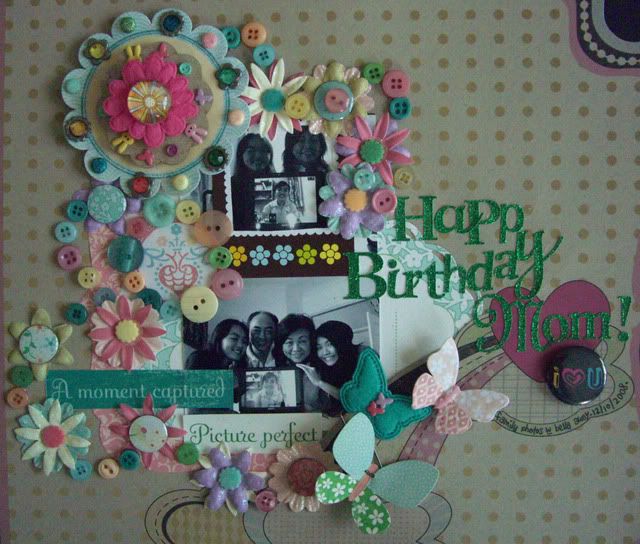 I also submitted this for Laines May Challenge which is to scrap about the woman we love.