For this month, we got to play with mist! I did some misting on Simple Stories PP, using The Crafters Workshop's Mini Branches and Mini Wood Grain 6x6 Template. The following 2 colours of Tattered Angels Mist were used: Pop Rocks (Purple) and Its Orange.


Here's a close-up of the tag in the pocket...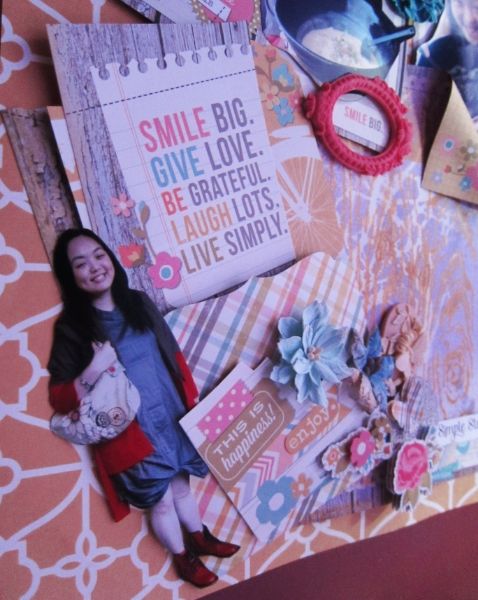 I had fun layering the 2 stencils for masking to create texture on the PP. Added some Prima flowers and Webster's Pages - Perfect Bulks to complete the page.


Do check out the various mists available at PaperMarket!!