Here's an altered canvas i did... I started off by doing some masking using texture paste. After the texture paste is dry, i added distress inks and allow the colours to mix and blend...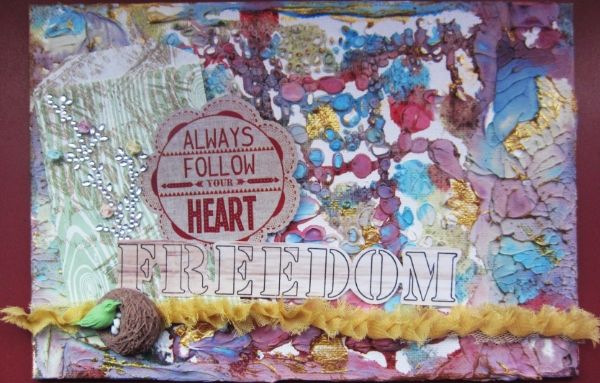 Addes some embellishments like blings, sticker, ribbon and stamped image to complete the canvas.


A close-up on the textures created on the background...