Here's a page I did at PaperMarket Plaza Singapura on Saturday...There's a mini book behind the photo. Spotted it?


A close-up of the page..


Here's the layout with the mini book removed...


The mini book was inspired by Jaz's Endless Class for January. I'm so amazed by how may different pages it can transform into!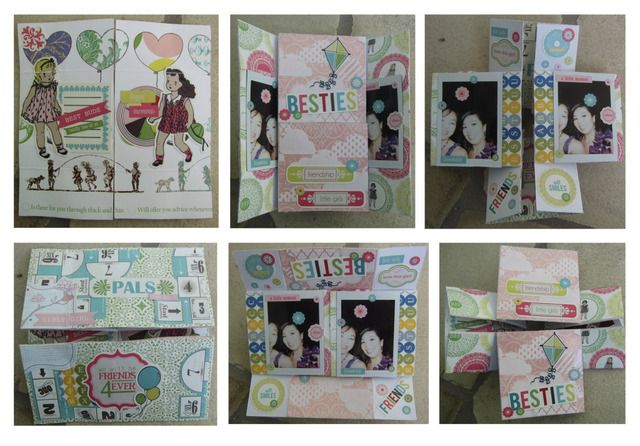 Supplies used:
Carta Bella: True Friends - Element Stickers, PPs
Hambly: Overlays
Webster's Pages: Best Friends - Soulmates PP