My uncle wanted me to touch up this altered heart shape chipboard I did for him some time back... I incorporated it onto a layout and framed it in a shadow box...


The background was made up of 3 PPs of 8"x8" and 6"x12". Added some cut-outs and PPs to layer the background for more depth...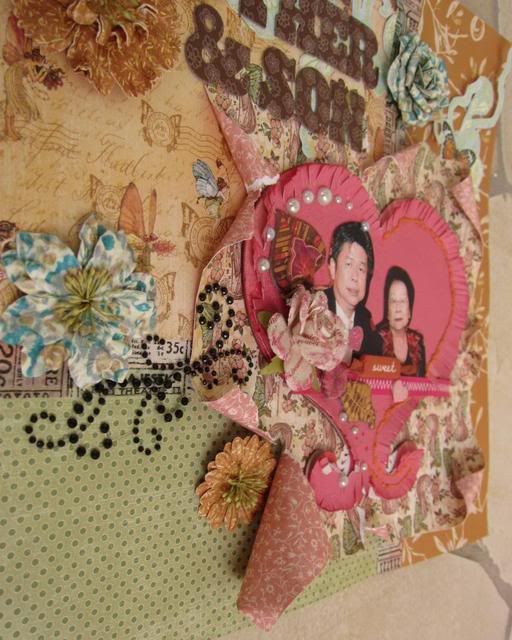 Added some flowers and bling to complete the page.


Supplies used:
American Crafts: Sunset Chipboard Thickers
Graphic45: Once Upon a Springtime Collection PPs
Prima: Jardinere Alla Prima, Alla Prima Collection "Low Key" PP
Tim Holtz: Idea-ology - Journeyman Tissue Tape
Webster's Pages: Trend Setter title: leaders PP, All About Me PP
Zva Creative: Blings